How to manage multiple clients more efficiently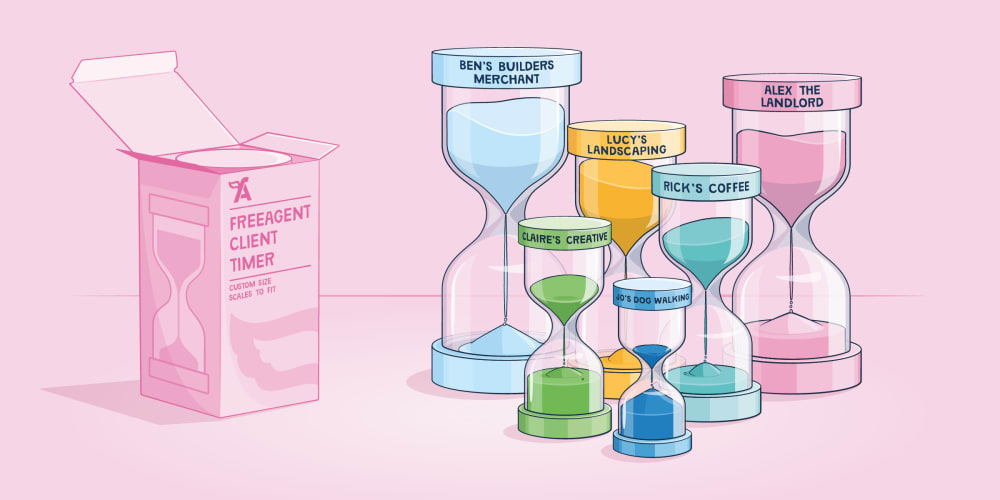 As you grow your client base, you may find yourself working with a variety of different businesses, each with their own accounting requirements. This can be challenging, but there are some strategies you can implement to keep on top of your to-do list.
As well as making your working week more productive and less stressful, efficient client management can help you provide your clients with the best service and build lasting relationships. Here are some tips and tools to help you manage multiple clients more efficiently.
Assess your onboarding journey
A well-structured onboarding journey can make managing your clients easier in the long run.
By laying out exactly how you work at the beginning of your relationship, you can align your clients' expectations with the services you'll be providing.
During the onboarding process, you may decide to gather each new client's data and provide them with a list of deadlines for when you need specific information. This could help you avoid time-consuming tasks like chasing client information and ensure that your relationship gets off to an efficient start.
Create clear channels of communication
Great communication is a key component of effective client management, so it's important to get this right from the beginning. Establishing your client's preferred method of contact during the onboarding process could save you from waiting for email responses from someone who never checks their inbox, for example. You may also want to let new clients know your working hours so that they're aware of when they can get in touch.
During busier spells, consider setting up an automated email reply that will let your clients know that your response time may be longer than usual.
Assign responsibilities to your clients
Some admin tasks can be completed by your clients with the support of cloud accounting software. Using the FreeAgent mobile app's 'Capture for later' feature, your clients can snap pictures of their receipts and store them in the 'Files' area of their FreeAgent account. Clients can also explain their bank transactions using both the desktop version of FreeAgent and the mobile app.
By tackling some of their own bookkeeping tasks, a client can get a greater understanding of their business's finances. You can then dedicate some of the time normally spent on day-to-day admin tasks to nurturing your client relationships.
Set a schedule
One of the trickier aspects of managing multiple clients is dividing your time between each of them. Switching between tasks can be a drain on productivity but creating a comprehensive schedule can help you to split up your week in the most efficient way. You'll be able to dedicate more time to each of your clients' businesses and avoid feeling overwhelmed.
When creating your schedule, try to be honest about how long tasks are likely to take and draw up a plan that's workable. Consider whether you want your schedule to include smaller client management tasks, such as following up on emails or responding to ad-hoc client queries, to ensure that you have a full picture of your workload. While your schedule may have to be flexible to accommodate emergency tasks, it can still provide a helpful framework for managing your client load.
Stay on top of important events
As well as helping your clients nail their daily admin, FreeAgent makes it easy for you to keep track of key milestones on their behalf. The alerts functionality in FreeAgent's Practice Dashboard allows you to set rules so that you'll receive a notification when an important event or activity takes place in any of your clients' accounts. For example, you can set up an alert to warn you when a client's Open Banking consent is about to expire, or remind you that their VAT return is due in a specified number of days.
Integrate your software
Accounting client management software, also known as practice management software, can be invaluable when it comes to working with multiple clients. From onboarding to automating workflows, practice management software can minimise time-consuming tasks and help you manage large numbers of clients efficiently. Even better, you can integrate some practice management software, including AccountancyManager and Senta, and tools such as Basecamp, with FreeAgent and bring all of your data together.
Looking for accounting software that can help you grow your practice, manage multiple clients and increase your practice efficiency? Try FreeAgent for free.