The perfect partner for Amazon UK sellers
FreeAgent's award-winning, easy-to-use accounting software is the full package if you're selling online.
Import Amazon data into FreeAgent automatically
Relax about tax with Self Assessment and VAT filing
Master your cashflow with smart insights and reports
Try FreeAgent for free
Already a FreeAgent customer?
Connect to Amazon in FreeAgent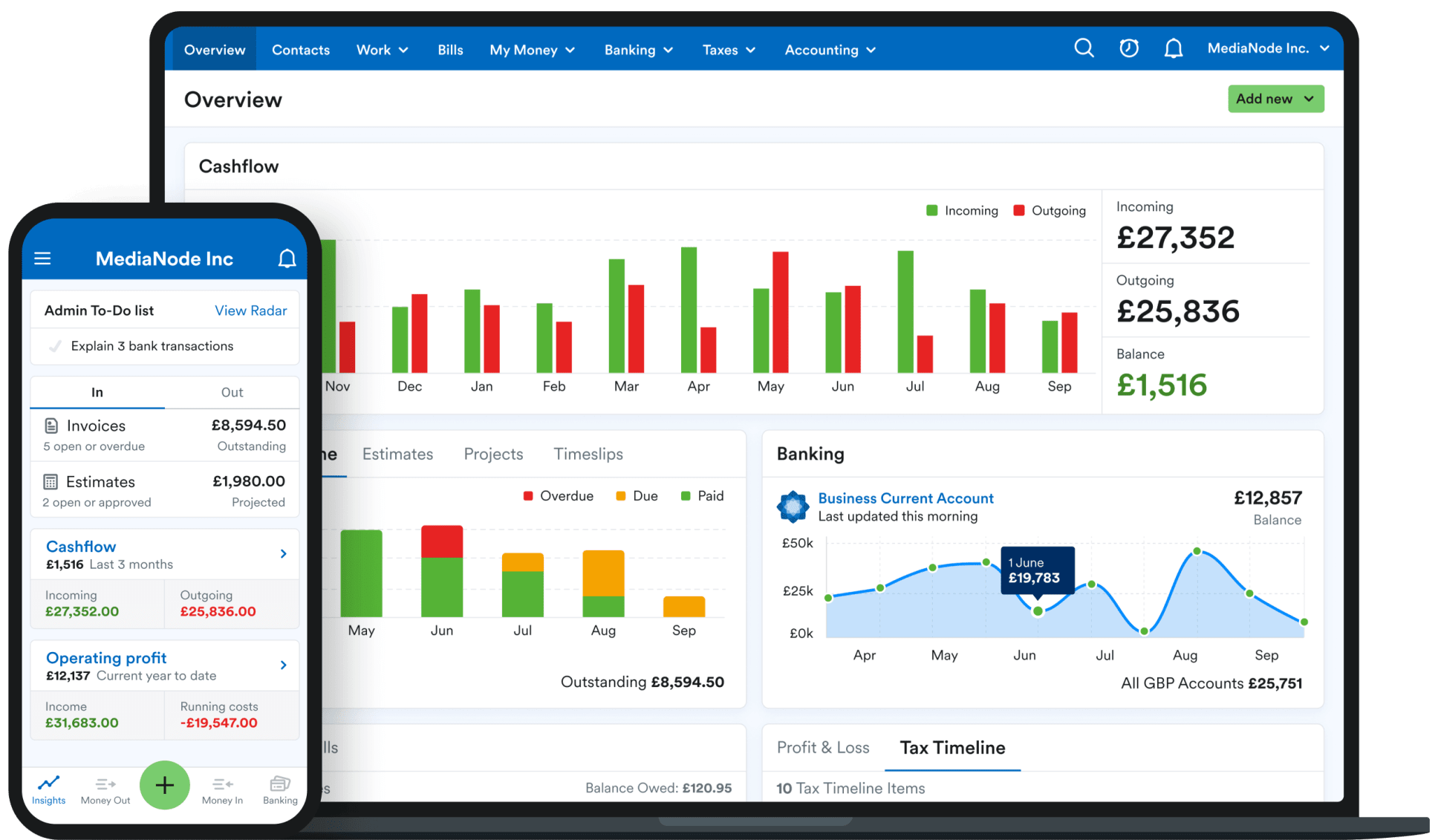 Designed for Amazon UK sellers
We've built a powerful, time-saving integration to support our customers who sell goods on the world's biggest online marketplace.
Try it for free until April 2024
If you activate the integration now, you can use it free of charge until 30th April 2024. After that, it costs just £6/month (+VAT). T&Cs apply.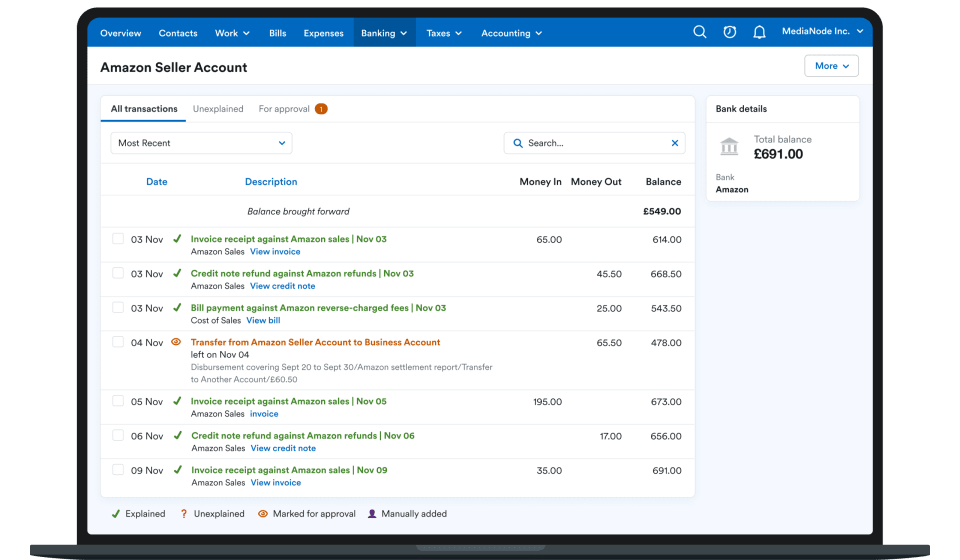 A seamless link between your Amazon UK and FreeAgent accounts
Set up the integration to import all your transaction data, hassle-free.
Your sales income and Amazon fees are categorised automatically when your data flows into FreeAgent.

We built the integration ourselves and it runs within FreeAgent, so you don't need any extra software.

Unlike third-party alternatives, we only have one price, regardless of how much data you process.
Save hours every month
The integration can save you hours of tedious admin by automatically importing the data about your Amazon sales and associated fees each day and explaining them to the appropriate accounting categories.
Try FreeAgent for free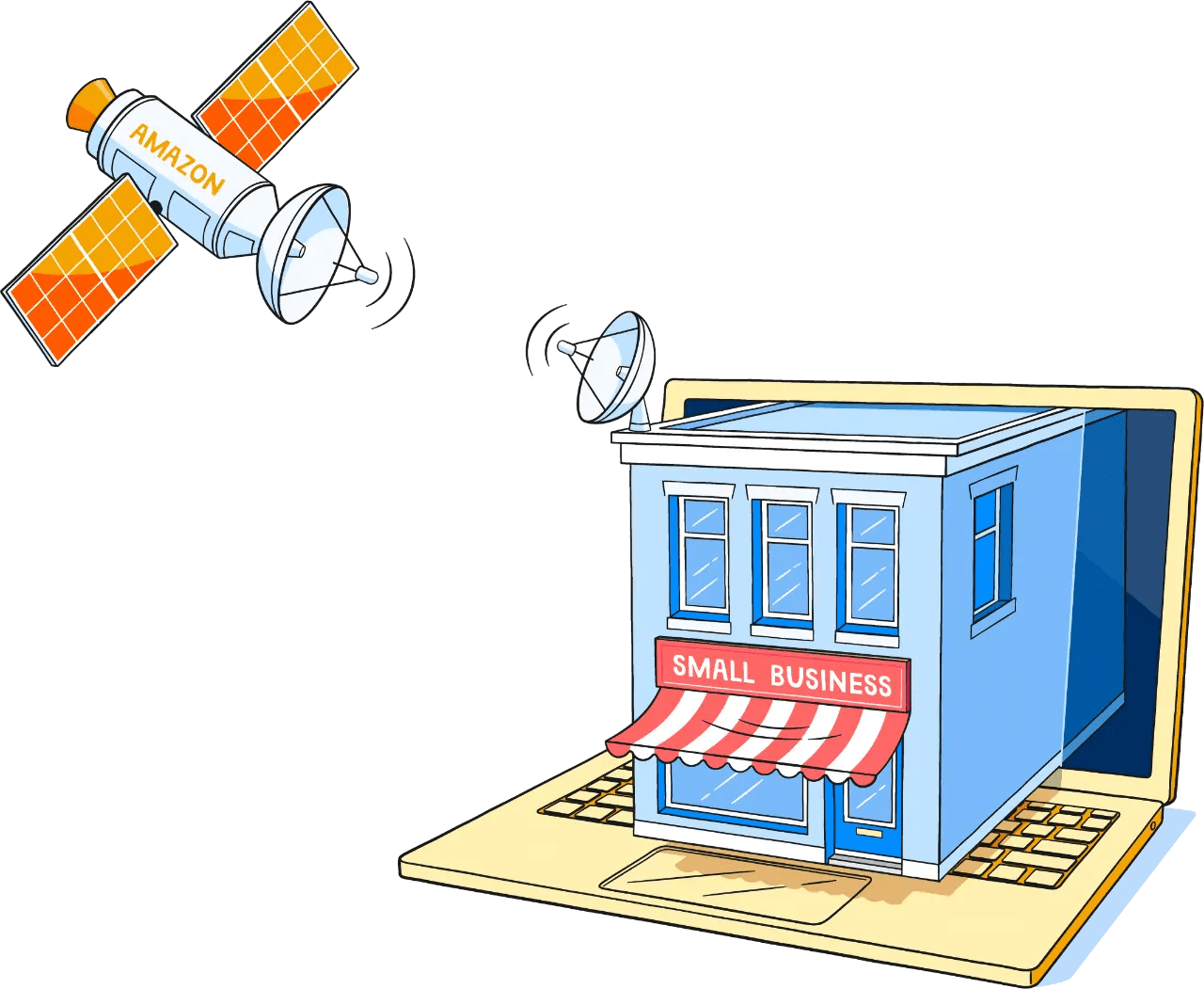 How FreeAgent's Amazon integration compares
Comparison of available features per payment solution.

| | | | |
| --- | --- | --- | --- |
| | FreeAgent | A2X | Link My Books |
| Type of integration | Optional add-on built in to FreeAgent | Third-party integration for Xero, QuickBooks & Sage | Third-party integration for Xero and QuickBooks |
| Post Amazon sales/fees and reconcile statements | | | |
| Max orders per month | 6,000 | 200 on 'Mini' tier | 200 on 'Lite' tier |
| Amazon marketplaces | 1 (Amazon UK only) | 1 on 'Mini' tier | Unlimited on 'Lite' tier |
| Price | Free until 30th April 2024, then £6/month +VAT. T&Cs apply | Starts at $19 (US)/month for 'Mini' tier | Starts at £13/month for 'Lite' tier |
Already a FreeAgent customer? Connect to Amazon in FreeAgent
Frequently asked questions
How do I set up the integration?

You can activate the Amazon integration via the Connections and Add-ons page, which you can access through the Settings page in your FreeAgent account. Find out more about how to set up the integration in our Knowledge Base.
How much does it cost and how will I be charged?

Access to the Amazon integration is free until 30th April 2024 (terms and conditions apply). After the promotional period ends, it will cost £6 (+VAT) per month. If you're using the integration before that date, you'll be prompted to subscribe at the end of the promotional period.

When you subscribe, you'll be billed for the integration monthly, on the same date as your FreeAgent account subscription (if you pay monthly) or on the monthly equivalent of your annual billing cycle (if you pay annually).

If you don't currently pay for your FreeAgent account (i.e. if your account is provided by your bank or your accountant) then the billing cycle for the integration will start on the day you subscribe.

If you cancel your subscription to the integration, you'll continue to have access for the rest of that billing cycle.
Can I use the integration if I sell outside the UK or have an Amazon affiliate account?

No. The Amazon integration is only suitable for Amazon sellers who are based in the UK, pay UK tax and only use the Amazon UK Marketplace. If you have an Amazon affiliate account, the integration won't be suitable.
How much data can I process?

We don't set any restrictions on how much you can use the integration, but the practical upper limit is around 6,000 orders per month, based on the volume of data imported from Amazon's API. We anticipate this to be more than enough for most of our customers who sell on Amazon.
What data is shared?

We don't share any of your FreeAgent data with Amazon. When you set up the integration, you'll authorise FreeAgent to access Amazon's API, which is linked to your account, and FreeAgent will be able to access:

all your order information, including products sold, countries shipped to, total order values, shipping values, taxes and Amazon fees
refunds and Amazon fees not associated with orders, such as subscription fees and advertising promotions
Amazon loan information, if taken from Amazon
How do I register to sell in the Amazon store?

To get started as an Amazon seller, begin by choosing a selling plan and setting up an Amazon selling account. Make sure you have access to your bank account number and bank routing number, chargeable credit card, government-issued national ID, tax information, and phone number to complete your registration.