7 tips for cleaning up your clients' accounting records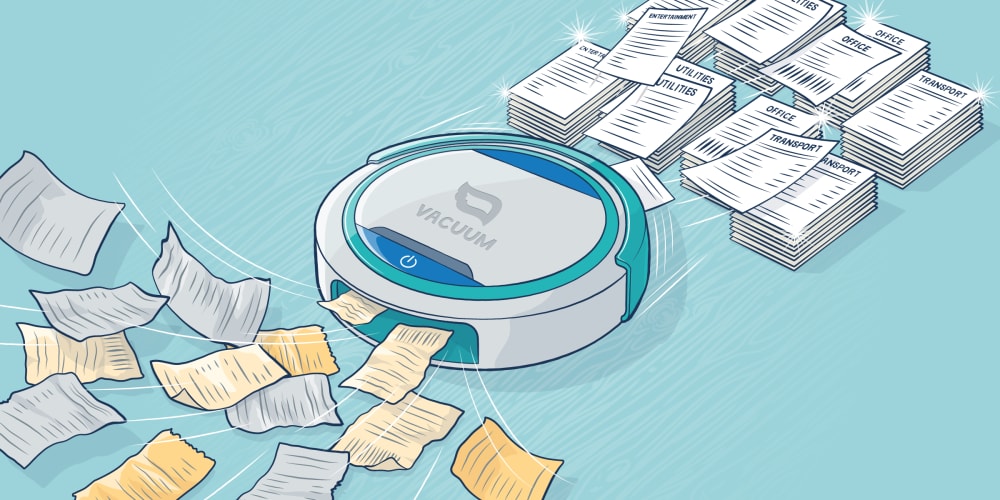 If you've encountered a client with messy accounting records, you'll know how time-consuming it can be to clean them up. The key to fixing your clients' bad bookkeeping habits may be to help them better manage their day-to-day admin tasks. With this in mind, here are some tips to help you and your clients get their accounting records tidy and keep them that way.
1. Highlight the benefits of well-organised books
Ensuring that your clients understand how tidy accounting records can positively impact their business could encourage them to improve their bookkeeping habits. For example, orderly records can provide your clients with a clearer picture of their business's finances, which could help them to make better business decisions or reveal any cashflow issues. By highlighting these points to your clients, you may inspire them to stay on top of their accounts.
2. Separate business and personal banking
If any of your clients currently run their business finances through their personal bank account, you may want to suggest that they open a separate bank account for their business. 
When all of your client's transactions are combined in one bank account, there is potential for confusion around which ones relate to their business and which are personal. Using separate bank accounts could help to reduce the work associated with sorting their business transactions from their personal ones. 
3. Introduce your clients to bank feeds
If your clients' accounting mess stems from manually entering transactional data or uploading bank statements into accounting software, you may want to introduce them to bank feeds. Using bank feeds, your clients' financial data will be imported into their accounting software automatically, so they can get an accurate picture of their business's cashflow with very little effort.
Clients who have set up a feed with a supported bank in FreeAgent can ensure that the balance in their bank account matches the balance in their FreeAgent account thanks to 'Balance at bank'. This functionality could help you and your clients pinpoint any anomalies in their accounts during the bank reconciliation process and prevent any accounting mess caused by missing transactional information.
4. Have your clients do a little Guess work
While unexplained bank transactions can be a source of messy accounts, FreeAgent's Guess feature could help your clients to stay on top of categorising their transactions without adding to their workload. 
Guess automatically matches bank transactions to open bills and invoices based on existing information in the account. With over 95% accuracy, Guess could be a critical part of cleaning up your clients' accounting records and keeping them shipshape.
5. Recommend a 'little and often' approach 
There are many reasons that clients' accounting records may become messy. For some clients, the root of the issue lies in how often they look at their accounts. If their books are neglected for long periods at a time, when your client does finally sit down to work on their finances, the task could feel insurmountable.
The FreeAgent mobile app is designed to make it easier for your clients to stay on top of their accounts while they're on the go. From explaining bank transactions and recording business expenses to tracking cashflow, the mobile app offers lots of great ways for clients to deal with admin tasks a little at a time.
6. Help your clients get paid faster
It may be tricky for clients to stay on top of their invoicing and ensure that they've been paid by their customers, but FreeAgent offers several tools to help encourage prompt payment. For example, your clients can set up automatic invoice reminders, which can reduce the effort required to chase unpaid invoices. Our late payment Insight can show your clients their slowest paying customers along with some suggested actions to speed things up.
7. Keep up the good work
Once your clients' accounting records are in good order, make sure that they have a clear understanding of how to maintain their records in future. You may decide to set up periodic check-in meetings with your clients or send them an email to ensure they're confident about using any systems you've put in place.