5 ways to boost your bookkeeping practice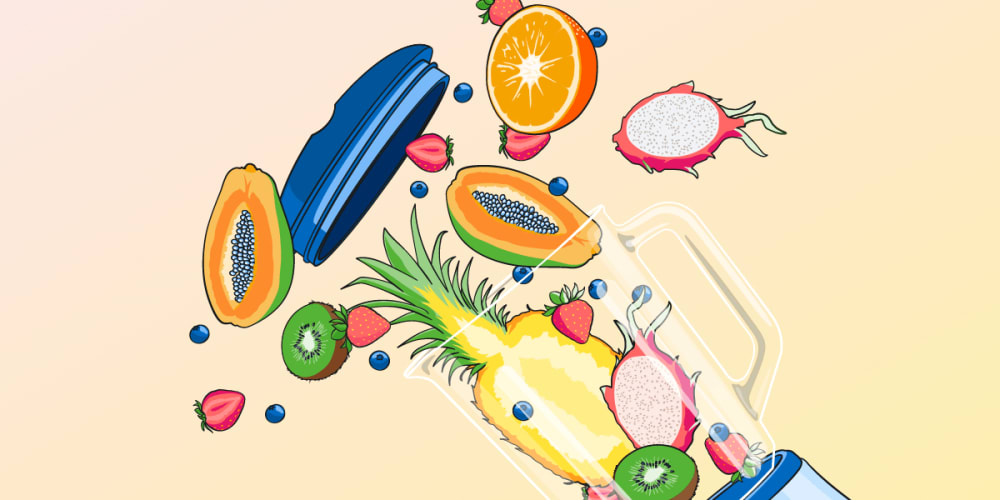 Learning is a lifelong process, so it's important to regularly review your practice performance. There are many ways to boost your bookkeeping practice, whether it's using the right technology, assessing your pricing or improving your marketing.
If you're ready to shake things up, here are five ways to re-energise your practice.
1. Flourish with tech
It can be difficult to know which tools to adopt, so it's a good idea to focus on the main needs of your practice. We might be a little biased, but accounting software is an essential and time-saving part of your toolkit - for example, if your clients use the FreeAgent mobile app, they can snap photos of receipts and record their expenses on the go.  
Don't be afraid to take a chance on new apps and software, as trialling new software could give you an edge over the competition. It could also be helpful to bring up the subject with your clients, as there may be some that would be happy to test out the latest technology with you.
2. Cultivate your CPD
Another way of boosting your practice is to keep your Continuing Professional Development (CPD) up to date. This refers to the learning activities you need to undertake throughout your career to help keep yourskills relevant and confirm your knowledge of industry trends and changes to legislation.
Completing CPD-accredited activities can: 
Develop your technical skills
Build on your soft skills
Boost your credentials with clients, peers and future employers 
Remember that other bookkeepers may be happy to give you advice or provide some learning content recommendations. A good place to start is The 6 Figure Bookkeepers' Club on Facebook; a supportive group for bookkeepers where there are no silly questions. The 6 Figure Bookkeeper also has a wide variety of courses designed for bookkeepers by bookkeepers, whether it's boosting your knowledge on social media, building a personal brand or working on your self confidence.
There's also the option of becoming a member of the Institute of Certified Bookkeepers, which also has a range of bookkeeping courses and access to a network of local groups that meet regularly throughout the year. 
3. Shake up your marketing
Whether you work alone or have a growing team, there are some simple steps you can take to improve your marketing. Developing a strategy can help you to build up your customer base as well as retain the clients you already have. Here are a couple of suggestions to get started:
Pin down your USPs
Your unique selling point (USP) - the factors that make you stand out from your competition - can be used in marketing materials such as your website, social media profiles and printed materials. A good way to begin is to come up with a concise paragraph that sums up your practice and how you can help your target clients.
Make your website easy to find
For most people, finding a website for a bookkeeper means searching on Google or seeing a post on social media. You can pay to be visible in people's search results with Google advertising, which is called 'pay per click' (PPC). Alternatively, you can use search engine optimisation (SEO) techniques to tailor your site content so that it provides good answers to common search queries.
One of the easiest ways to get started with SEO is to focus on 'local' techniques. Take a look at our guide to local SEO for accountants and bookkeepers to find out more.
Build your social media presence
Using social media can be a good tactic to market your bookkeeping practice at a low cost. Maintaining a presence on different channels doesn't have to be overwhelming - to start with, pick one or two platforms that you feel comfortable with and your clients are likely to use. Take a look at our social media tips for accountants and bookkeepers to find out more.
4. Refresh your pricing
When you're deciding how much to charge for your services, it can be tough to strike the right balance between profitability for your practice and affordability for your clients, particularly in tough economic times. 
If you want to keep your practice performing at its best, you should review your pricing regularly, keeping track of the services you've added and whether they justify a price increase. It's possible you'll see some of your clients' businesses grow from one year to the next, suggesting they may have capacity to pay for further services. While these conversations can sometimes feel daunting, it's essential to communicate the value of what you do. You can find out more about pricing your bookkeeping services here. 
5. Attend Bookkeeper Boost Week
If you'd like more tips to re-energise your bookkeeping practice, join us at Bookkeeper Boost Week from the 5th to the 9th of June. It's packed full of sessions designed for you and your practice to conquer your goals, and a great chance to connect with the bookkeeper community and hear from industry experts.