FreeAgent Update - Release Halloumi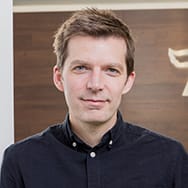 Olly Headey
CTO, Co-founder
There are two significant new features in this week's release which we're rather excited about.
Subscription Payments
You can now upgrade your standard Free Trial account to a Pay Monthly subscription using your credit or debit card.
To subscribe, visit Home > My FreeAgent Account and enter your payment details. Your second payment won't be made until one month after your free trial runs out, so you won't lose out by subscribing before your trial is over.
Referrals
Every FreeAgent account now has a unique referrer code which you can find on Home > My FreeAgent Account. If you're a Pay Monthly subscriber, pass this code onto friends who might be interested in FreeAgent and when they sign up and subscribe to our Pay Monthly plan you'll both receive a 10% discount on your FreeAgent monthly fees.
You can make multiple referrals to accumulate a discount up to the value of your subscription charge, so if you make ten successful referrals you ride for free!