FreeAgent Update - Merry Christmas, Easy Tax Returns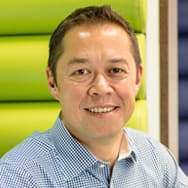 About 2008, the Future, and what's new in Release 'Eggnog'…
2008, 2009, Onwards and Upwards
We just wanted to make sure we didn't let 2008 pass by without thanking all of our subscribers, partners and investors for helping us make FreeAgent what it is. Thanks.
It's been a really exciting year and we know 2009 is going to be even more so! We've got lots of really great ideas (many of them from you originally!) for making FreeAgent better, faster, more useful and yet also easier to use.
We're also really focussed on building tools to help you understand where your money is going, as well as where it went - essential information to keep you on top in these difficult times. Stay tuned.
UK Sole Trader Accounts: Tax Return Numbers
As a special Xmas gift to our Sole Trader subscribers (!), FreeAgent now presents the numbers you need to fill in the Self Employment section of the Self-Assessed Income Tax form much more easily: you can just copy them across.
The Total and Disallowable expense categories use the same names as the expense boxes in the HMRC Self Employment (SA103) supplementary pages, and are generated by adding together one or more of the existing FreeAgent expense types.
You can hover your mouse over the HMRC categories to find out which FreeAgent categories have gone into it.
FreeAgent, as before, also calculates your Capital Allowances, if any.
You can the 'Show Full Accounts' to visit the Profit and Loss page for that tax year and view the original breakdown expenses by category.
Stocking Fillers
This week we've also:
Made some changes to the accounting engine to prevent opening balances becoming skewed in some instances.
UK Limited Company Accounts: Updated the 2009 Corporation Tax rate to reflect the recent Pre-Budget Report.
Ensured our new Company Address is correctly displayed on FreeAgent account subscription invoices.
Fixed a problem where manually-specified Sales Tax (VAT) amounts on bank account entries and out-of-pocket expenses could result in strange values.
Cheers…
Ed & The Team at FreeAgent Central.