FreeAgent Update - Release Barolo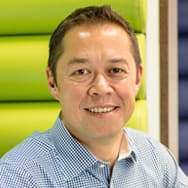 This Week
Hi there. Really briefly, there's a few new things to tell you about.
Customizable Overview
You can now drag and drop the overview panels around the page to organize them into the best arrangement for you.
A 'Customize Overview' drawer on the overview page also allows you to select which panels you want to see.
Maybe we're biased, but we think this is pretty neat. Have a play for yourself.
UK Accounts: Payroll Improvements
You can now generate simple payrolls if you've been allocated tax codes 'BR' or 'D0' - these relate to having all income taxed at the Basic Rate or Higher Rate respectively, and are generally used if the income is in addition to other employment.
When editing payslips, you can also edit the tax code that is assigned to each one. FreeAgent doesn't recalculate the payslip when you do that, but if you've generated your payroll outside FreeAgent, you might wish to reflect monthly changes in the tax code for your own reference.
Expenses API
We've added support for handling out-of-pocket expenses to the API. Updated docs are available here. In the coming weeks we'll be announcing three new products from other companies that use the FreeAgent API to make it easier to connect to your data. Stay tuned!