How to do a competitor analysis for your small business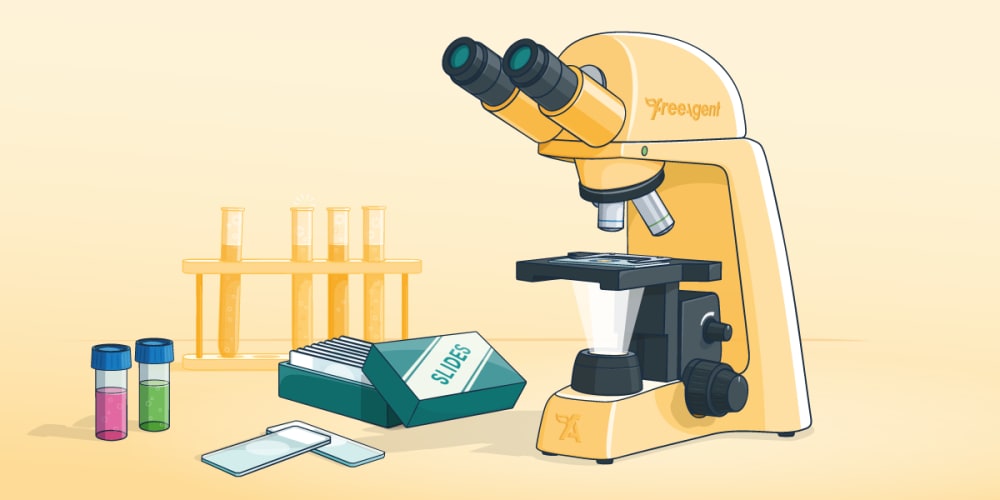 Whether you're just starting out or are an experienced small business owner, a competitor analysis is a useful tool to help you understand your market and grow your business. In this article, we outline a step-by-step process for completing a competitor analysis for your small business.
What is a competitor analysis?
Competitor analysis - sometimes known as competitive analysis - is the process of researching and evaluating the strengths and weaknesses of other 'competitor' businesses.
A competitor is usually a business that sells a similar product or service to your business and is also targeting the same potential customers. For example, a local florist is likely to list other local florists as competitors, but might exclude a nearby supermarket from their competitor analysis as they are not similar businesses (even though the supermarket sells flowers).
How to complete a competitor analysis
To complete a competitor analysis for your business, there are a few simple steps you can follow:
1. Decide which competitors to analyse 
If you're a small business owner, you're likely to already have a good idea of who your competitors are, so start off by making your list.
If you're uncertain about who your competitors are, a quick Google search (for example, 'florists near me') might help you identify some of your rivals. 
Once you've got your list, you're ready to start collecting information about your competitors. If your list is quite long, you may wish to choose only three or four of your closest competitors to analyse in order to save time.
2. Gather information
In order to get a good understanding of your competitors, you'll need to gather some information about their businesses. Here's a list of useful questions you might want to answer in your analysis:
What products or services are they selling?
A key part of any competitor analysis is understanding what the competition is selling and how it measures up to your own product or service. This needn't necessarily be a list of every product your competitor sells, but should give you a good overview of what they're offering. 
For instance, a florist may not be able to list every flower that another florist stocks, but may wish to note down that they have dedicated sections on their website for wedding flowers and flower-arranging workshops.
Where are they selling to customers?
You may also want to think about where your competitors are selling to their customers, as this could impact on your marketing strategy and how you promote your business. 
For example, if you have a physical store but your competitor only sells their products online, you may want to emphasise the benefits of shopping in-store in your marketing.
How much are they charging for their products?
Understanding how much your competitors are charging for their products or services may affect how you price your own products, so check whether you've priced your product competitively.
Where are they marketing themselves?
You can learn a lot just by looking at how and where a competitor is marketing their business both online and offline.
Take note of the social media accounts they're using, whether or not they have a website, and any other places that they're visible. You can find out a lot of this information by simply searching for your competitor on Google.
You might also want to look at the language your competitors use to sell their products, as well as any discounts, free trials or perks like free delivery.
While you're looking at how your competitors communicate, it's also worth noting anything that makes them stand out. This could be a particular tone of voice they use to communicate, a distinctive logo, the images on their website and social media, or even if their website or shop is particularly attractive. If something stands out to you during your analysis, there's a good chance it'll stand out to potential customers too.
How do their customers feel about them?
Understanding how existing customers feel about your competitors can give you some great insight into their strengths and weaknesses. 
Many sites, including search engines like Google and directories such as Yell, provide reviews of businesses in their search results, and there are also dedicated review sites like Trustpilot where customers can review featured businesses.
You can also search social media to see what people are saying about a competitor's business, or - if you're feeling very 007 - even do a little mystery shopping to see firsthand what they have to offer.
Bonus for FreeAgent users: how are they performing?
FreeAgent users who have opted in to the 'similar businesses' feature on the Performance Benchmarking report can see how their business's operating profit, income and costs compare with businesses in the same industry and region. For example, if you're a florist in Durham, your similar businesses would be 'Floristry in North East England' and you could compare how you were doing against average.
3. Look in the mirror
To understand how your business measures up to the competition, it's crucial to also ask the above questions about your own business. You might find that your business compares favourably in a number of areas and can use this information to inform your business strategy.
4. Perform a SWOT analysis
Performing a SWOT analysis can be a valuable exercise in terms of distilling the information you've collected and better understanding where your business stands in relation to your competitors.
SWOT stands for strengths, weaknesses, opportunities and threats, and is simply a list of observations about your business based on what you know about yourself and the competition. Here's an example for a local florist:

5. Compile a list of actions
Once you've analysed your competitors (and yourself) and completed your SWOT analysis, you can use your findings to inform your business strategy. This could mean anything from repainting your shop or upgrading your website to changing where you advertise and how you communicate with customers.
As both your business and your competitors will evolve over time, it's also worth revisiting your competitor analysis at least once a year to make sure you haven't missed anything.
Not using FreeAgent yet? Try a 30-day free trial today and see how our award-winning software's insights and accounting reports can help you make smarter business decisions.