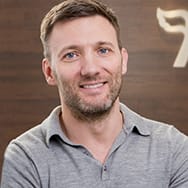 Roan Lavery
CEO, Co-founder
We've made some important improvements to the accounting reports in FreeAgent. Say hello to beautiful and easy-to-share reports!
Report views
The first thing we've done is introduce more flexibility into the Trial Balance and Balance Sheet reports. You can now view the Balance Sheet for a specified date, and set a custom date range for the Trial Balance.

PDF export
Sometimes you need to share reporting information with someone who doesn't have access to your FreeAgent account, or you want an offline record for your own reference. To help with this, we've added the option to print the popular accounting reports (Profit & Loss, Trial Balance, Balance Sheet, Aged Debtors and Aged Creditors) as nicely-formatted PDFs. Just select the dates and report configuration you want to see and hit Export Report > PDF to get your beautifully-presented report.

Handy if you want to share it or make a good impression with the bank manager.
CSV export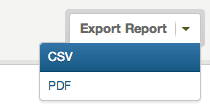 If you enjoy diving into the data a little bit deeper (hey, who doesn't right?), you can now export the Profit & Loss, Balance Sheet and Aged Debtor/Creditor reports as CSVs. Again, you'll find these options in the Export menu and the CSV format will match the current report view.
You can then open the report in your favourite spreadsheet programme and pivot away with reckless abandon. Relatively speaking.
New invoice and estimate languages

In celebration of the World Cup (hey, it's the closest Scotland is going to get!) we've released six new invoice and estimate translations.
So if you've ever fancied billing your clients in Welsh, Russian, Slovakian, Turkish, Bulgarian or French-Canadian , perhaps just to mess with their heads, then go for it!
Until next time,
Roan and the team at FreeAgent