How to use your letters of engagement to build better client relationships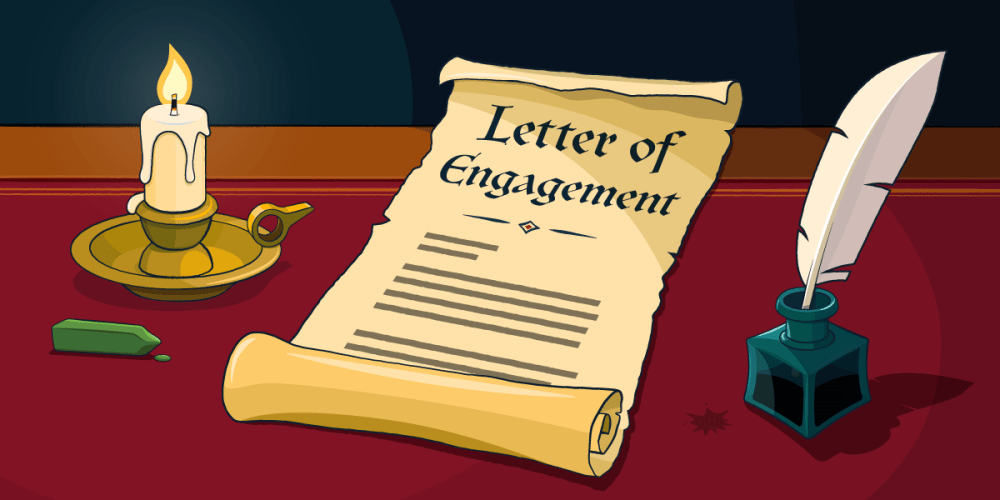 A letter of engagement is not only a mandatory legal document that protects the interests of accountants and their clients, it's also a great opportunity to build a framework for a successful working relationship. Here are some of the things that you should include in your letters of engagement, along with a few tips to ensure you get off to a good start with every new client.
1. Identify exactly who you'll be working with
This might seem obvious, but you should always double-check the information on the letter of engagement to ensure you've got the client's details spot on. Consider if you're offering services to an individual, a group or a part of a business and confirm exactly who you'll be working with. With limited companies, for example, you need to clarify if you'll be working with the company, the directors or both.
If you'll be working with more than one person, you should send a letter of engagement to each of them. Include their full names, business addresses and contact details and insist that they verify the details before they sign.
2. Outline exactly what you're offering (and what you're not!)
You've undoubtedly had a client or two who had unreasonable expectations of the services you offer. A well-written letter of engagement can head them off at the pass by explaining clearly what you will and won't do for their business. This can also help you from a legal position - for example, if they complain that you should have helped them save inheritance tax when their relative passed away when all you agreed to do was file their Self Assessment return!
If you're willing to include extra services but at an extra cost, you should mention this. When you speak to the client, you can refer to this clause so that they know in advance that services outside the letter will be agreed on separately - and that they will have to pay extra for them.
You should also add the services you include at no extra cost, for example, if you include accounting software in the cost of your package. This will help to highlight the value of what you're offering and can help to make your proposition more appealing.
3. Set a time period for short-term engagements
For engagements that are not ongoing, if you don't specify when an engagement with a client begins and ends you could find a job that should take a week dragging on for over a month. If a client knows that time is short, they might be more motivated to provide you with the details you need, making your life easier and enabling you to plan better.
4. Include your payment terms
You need to let the client know:
how much they have to pay for each service they're receiving
how often they'll be billed
when they have to pay you by
how they can pay
It's a good idea to include a clause that lets them know what will happen if they make a late payment, whether that's a fee or suspension of service.
5. Highlight the client's responsibilities
You need to let the client know that they're responsible for the reliability, accuracy and completeness of their accounting records. In this section you should also let them know what access you'll need to their records in order to provide the services they're looking for.
This is a great time to introduce FreeAgent to the conversation as you might find the fact that the software is so user friendly helps to put them at ease. Your clients might be a bit daunted by their responsibilities, but it's worth highlighting a few of FreeAgent's features to reassure them, such as:
There are a number of other features and integrations that are well suited to different types of small businesses. Take a look at our guide to who FreeAgent is for to tailor your recommendations for the types of businesses you work with.
FreeAgent can also help you to prevent your clients from making costly mistakes with the option to set user access levels that limit their access to certain features.
Find out how FreeAgent has helped accountancy firm director Michaela Rees to improve her client relationships
6. Make your termination policy clear
It's important to emphasise how much notice is required on either side to end the working relationship. If you tell the client in writing as well as in person, they'll be much more likely to remember to give the notice that you need if they need to stop using your services.
7. Tell the client which institute you're registered with
Adding your professional credentials not only lets the client know who to go to if they want to complain but also reassures them of the standards that you and your colleagues will be adhering to.
8. Check your legal obligations
It's crucial to keep up to date with legal requirements and consult a legal professional if you need to. For example, you need to be aware if you have to include information about data protection or money laundering checks. The legal landscape changes so often that you could easily miss something important if you're not regularly reviewing your letters of engagement.
9. Keep it simple
Write your letter in simple language - your clients and your colleagues will appreciate it. If there's any complicated legal information in your letter, like your practice's privacy policy or confidentiality agreement, consider taking it out of your letter of engagement and putting it in your practice's terms and conditions instead. You can always refer to your terms and conditions from your letter of engagement instead of overloading it with legal jargon.
10. Always discuss the finer details with the client
You can use the above points as a template for a discussion about the letters of engagement you send to your clients. It's important to let them know what they're signing and you can't always guarantee that they'll read it!
If you discuss your liability and pull out a few key clauses that explain the relationship this document sets out, the client will be likely to respect you for being honest. Being upfront should help you build more trusting relationships right from the start.
FreeAgent can help you to build better client relationships
Get in touch today to find out how FreeAgent can help you attract new small business clients and improve your relationships.