5 ways to help your clients embrace digitalisation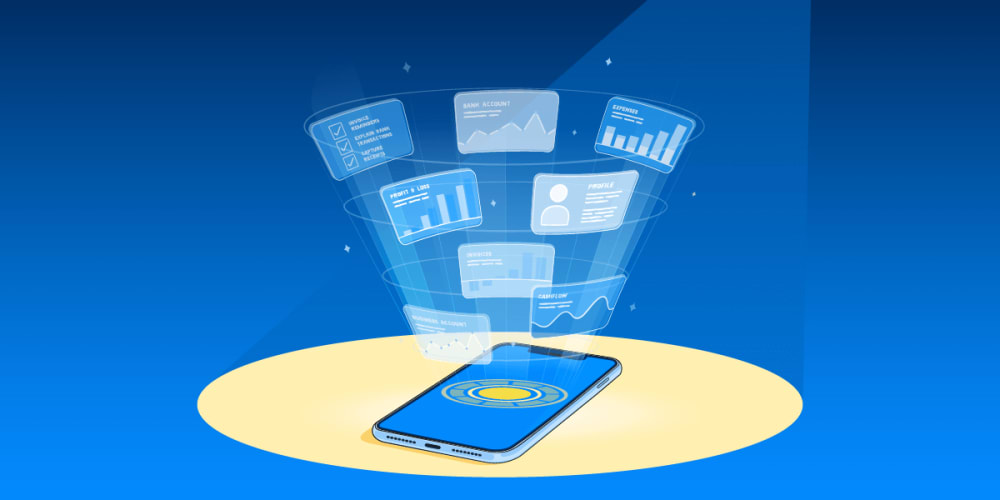 We live in an age of digital transformation, so to ensure long-term success and growth it's important to help your clients embrace technology. FreeAgent's Tony Stevenson recently hosted a discussion with Zoe Simmons (Kernow Accountancy) and Valentina White (White Accountancy) where they shared top tips to help smaller clients benefit from digitalisation. Here are five takeaways from the session.  
1. Save time and money with accounting software
If you're wondering how to approach the sensitive subject of cost with your smallest clients, then including FreeAgent as part of your service package can make things easier. 
Zoe said: "If you sign your client up for a Mettle bank account, then FreeAgent is free - this will save them around £25 to £35 per month, as opposed to getting a business bank account that's usually £8.50 or £10 per month. We're looking at what we can save our clients so they can earn more money and get their evenings back with their family."
As well as minimising costs, accounting software can save both you and your clients time. Valentina explained: "Using FreeAgent can help you save a massive amount of time and be more efficient - your clients don't need to extract bank statements anymore because automation is already in the software. And you save time as you don't need to do manual data entry."
2. Create a clear onboarding process
It's beneficial to have conversations early on to alleviate any worries about technology. Demystifying terms and explaining how digital tools can accelerate business growth can make clients more receptive to digitalisation. 
Zoe said: "A lot of smaller clients have never used software, and have just used spreadsheets or the good old shoebox and put everything in. So we talk them through the terminology. We always say you're going to have three new words: Mettle, FreeAgent and Dext. We integrate with Dext so all receipts get uploaded and it goes on their phones or tablets, so it's quite simple."
Valentina shared: "In my business I like to have as much free time as possible to help my clients grow or mentor my clients on financial matters. So my approach is automation - I send my clients emails with screenshots such as how to create a new invoice, or short videos of invoicing to explain how it works. After the first consultation that tends to resolve any issues. One of my core values is both sides contribute to the business growth, so that helps them to feel that they're responsible for it too." 
Tony also reminded everyone that you can book your clients to have dedicated time with FreeAgent's support team. 
3. Ensure software is easy to use 
One of the blockers to adopting technology can be the perception, or reality, that it can be complicated. At FreeAgent we build everything with smaller clients in mind with the aim of creating simple, easy-to-use features that help them flourish. It was great to see this reflected by our speakers!
Zoe said: "In the last 18 months we've onboarded 80 new clients to FreeAgent and we haven't lost one. It's such a good tool, it's so easy to use and our clients just love it. Some clients are taking on staff and growing up to the half million pound mark, but FreeAgent is still beefy enough to cope with that." 
Valentina shared: "I've tried most of the softwares in the market, and ease is the most important thing. I know clients don't like complicated things as running a business is not an easy thing to do. If you have to struggle with your software then what's the point? I believe that those complicated softwares are supposed to be there for corporate businesses, but in reality the majority of the market is small business. The simplicity [of FreeAgent] takes a weight off our shoulders."
4. Develop trust with your clients 
While technology is important for success, it's important not to lose sight of the human side of things. Your clients are looking for support and easy answers to their questions. 
Zoe said: "In terms of supporting our clients we always have the coffee on the go. Clients will bring in a pastry and we'll sit down and discuss the businesses with them. I do one late evening a week and we go through any issues over a glass of wine in the garden. We're very Cornish down here. Our approach may not be everybody's approach, but we like to get to know our clients. Every member of staff has dedicated clients, and we like to take small startup businesses and see them grow."
If your clients do use FreeAgent, there are lots of helpful resources to help resolve any issues, including our comprehensive Knowledge Base. 
Valentina said: "I love your Knowledge Base. It has most of the answers and has a lot of visuals of where to go and what to press. If it's more technical we'll send an email and get a response within a few hours and it's resolved within two or three emails. So it's really easy to work with FreeAgent's support team." 
5. Make your practice unique
With more and more clients embracing technology, it's important to play the role of the advisor and also differentiate yourself from the competition.
Valentina said: "After a lot of digitalisation, clients crave a financial partner who can answer their questions - not just in accountancy but beyond. They need a partner who goes into their finances and maybe even personal situations to get the bigger picture. So when you're forming relationships how are you different in the market? Maybe you are nurturing and you can take care of the client and listen to them, whether its one-to-one conversations or mentoring."
Zoe continued: "If you asked us what makes us different, it's that we really like to get to know the clients and what makes them tick. Not everyone is just interested in making money. Each client manager works with particular clients, so they're building up a relationship and not getting lots of emails from different people. The relationship is one of our core values. If a client feels valued, they're your biggest advocate."
If you'd like more information on helping your clients to embrace digitalisation, the full webinar is available to watch here.