A guide to local SEO for small businesses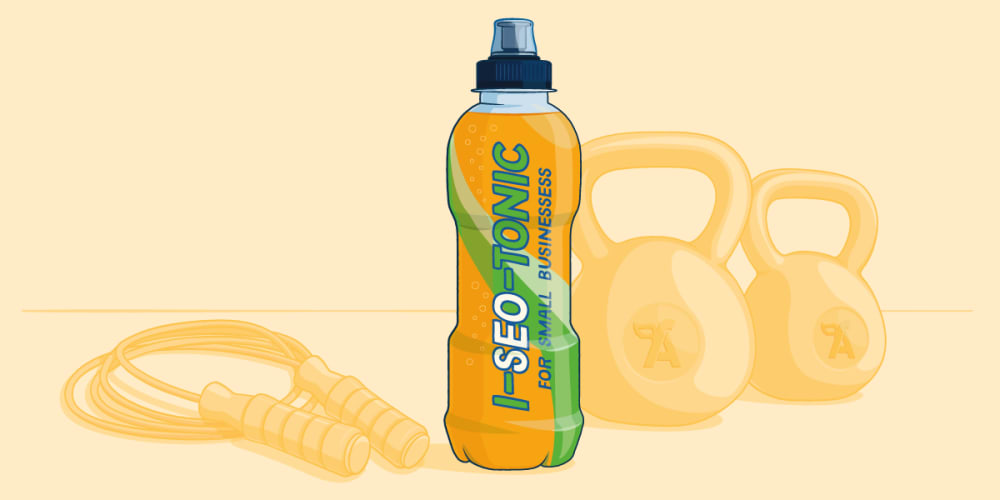 Search engine optimisation (SEO) for your business's website might seem like a daunting undertaking that could require a lot of technical expertise. However, a simple local SEO strategy that focuses on your business's immediate location is easy to implement and can produce some impressive results.
What is local SEO?
Getting your business to the top of the search results for generic queries related to your profession - like 'IT' or 'graphic design' - would be incredibly difficult. You'd be competing with some of the biggest names in your industry and it would take a huge effort to get even a handful of clicks through to your website.
However, when you look at results for queries in Google with a local angle, like 'IT contractor in Edinburgh' or 'graphic designer in Carlisle', you'll notice that the results page includes Google Maps data along with details of businesses in those locations. With less competition and almost half of all search queries in Google containing a local angle, making your business listing visible locally is a simple way to get potential customers to discover your business, even if you operate nationally.
Ready to get going? Here are four ways to make your business more visible online using local SEO.
1. Put your business on the map
For your business to be visible in local search results you simply need to fill out a Google My Business directory listing. Once you're listed, anyone located near your business address who searches using a local query will stand a chance of seeing your business listing in their search results. As you optimise your listing further (using the other tips below) and Google starts to trust the quality of your listing, your business information will begin to appear in search results for users who are located further away from your business's exact location.
What if your business doesn't have its own address?
If your business doesn't have a dedicated address - for example, if you work from home - then you can still get listed in local search results by selecting a service area instead of an address when you set up your Google My Business profile. Don't be tempted to use a PO Box or a residential address in place of a registered business address, as this would violate Google's guidelines and any information about your business could be removed from the search results completely.
Take a look at this guide on how to do local SEO when you don't have a physical address for some more ideas.
What if your business has several addresses?
If your business has premises in several locations and you would like other people to be able to manage Google My Business profile listings you can set up a location group to handle this.
While Google still rules the roost when it comes to search engines, you should also consider adding a listing to the Bing Places for Business directory to achieve similar results on Bing's search platform.
2. Encourage your customers to write reviews
Online reviews are a big factor in determining how visible search engines make your business in their results. Positive reviews are likely to increase visibility, so it's a good idea to send a link to your reviews page in emails to customers or post the link on social media to encourage your customers to write a review.
Google also rewards business owners who respond promptly to reviews as it's a clear signal that the business values customer feedback, so make sure that you check in on your business's reviews regularly.
3. Generate local citations
Aside from the search engines' own directories, other online local directories, like Yell, Yelp and HotFrog, are good places to list your business. The more readily search engines can find information about your business, and the more confident they are that they can trust the information, the more likely your listing is to perform well in search results.
One way you can build trust with search engines is by ensuring that your business's name, address and phone number are listed consistently in directories across the web. Yell's Local Business Listings Scanner can help you find online locations where your business is listed and highlight what you need to fix. This tool will also help you to find quality directories where you could list your business.
4. Optimise your website with local content
To improve your website's presence in local search results you should include your business's location in the title and wording on your website's homepage. You should also add your business's name, address and phone number to help search engines verify these details. If your business serves a few different locations, it's a good idea to create separate web pages for each location, including all these details on each page.
Taking the next step
Once you feel ready to take your business's SEO strategy further, there are countless additional techniques to try, such as speeding up your website, adding structured data and building a content strategy to drive traffic from popular search queries.
These are more advanced techniques and while they are well worth looking into as your business grows, if you're just getting started, the basic local SEO tips outlined above will get you off to a great start.
Looking to take your business to the next level? Try a 30-day free trial of FreeAgent's award-winning accounting software to help you stay on top of your admin and get more time back to focus on your business.