How to create a business budget: six easy steps for small businesses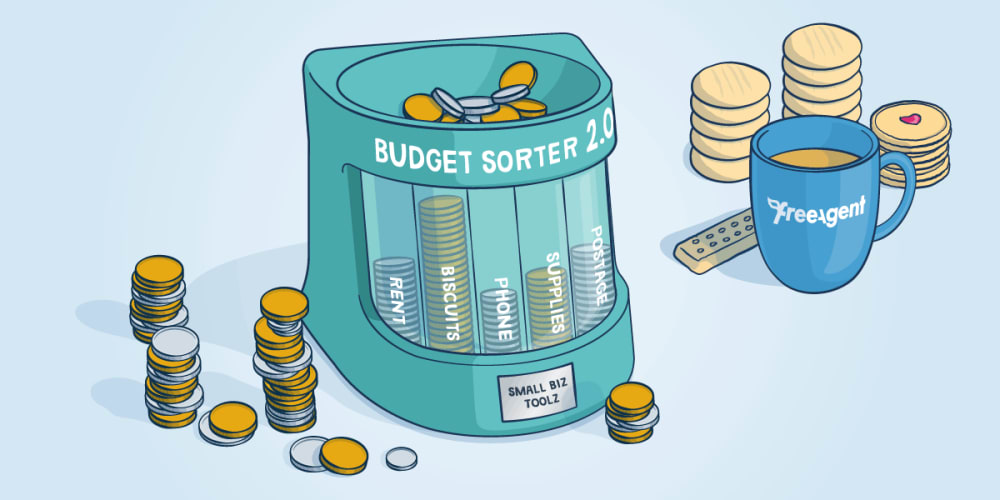 The past year has presented small businesses with unprecedented challenges and to weather the storm, it's vital to plan ahead. The good news is that you don't need to be a financial wizard to create a brilliant business budget. This guide outlines the simple steps you need to follow.
What is a business budget?
A business budget is a record of what you plan to spend and how much revenue you anticipate your business will earn in the future. A good business budget should help you to stay on top of your business's financial responsibilities and to plan ahead for the outcomes you want to achieve. If you're hoping to secure funding for your business, you'll need to prepare a budget as part of your business plan.
How to create a business budget
1. Make assumptions
To an extent, all business budgets are based on a set of assumptions. Your budget will reflect your 'best guess' on factors such as market demand, price tolerance and availability of suppliers. Document these assumptions so that you can adjust your budget in the future if they proved to be wrong.
2. Consider your objectives
When writing your business budget, you should take your financial objectives into account: are you aiming for a profit, expecting a loss or hoping to break even in the period that the budget covers? Remember that not every year ends in profit. If you recently made an investment that will take a while to recoup, for example, you might not expect to make a profit for some time.
3. Understand your operational costs
Operational costs are the expenses you incur when running your business on a day-to-day basis. These might include premises, supplies, utilities and staffing.
Costs are either:
fixed – the same amount for every payment (e.g. rent, staff wages)
variable – a different amount for every payment (e.g. supplies, overtime payments)
stepped - a fixed cost that has increased (e.g. taking on extra office space, which will increase the cost of rent)
While fixed and stepped costs are easier to predict than variable costs, you should include them all in your business budget.
4. Budget for projects designed to support your business goals
Your budget needs to reflect your business goals, so consider any projects that you're planning this year to drive your business forward. These might include the launch of a marketing campaign, a move to larger premises, a recruitment drive or a plan to expand into new markets. Include the costs associated with each of these projects in your business budget and ensure that you have enough money set aside to support them.
5. Predict your revenue
Your revenue projections should be based on past financial performance, as well as any financial growth you hope to achieve.
Past financial performance
If you've been trading for a year or more, look at your past financial performance. This will help you work out what's achievable and will highlight any seasonal patterns that might be relevant.
Use your knowledge of the market to determine whether your revenue is likely to be higher, lower or around the same in the period that your budget covers. Do you know if a new competitor is about to enter the market? Is demand for your product or service increasing or decreasing?
Projected growth
If you're undertaking any activity to grow your business (e.g. moving into a new market or increasing production) you should include the revenue that you anticipate your business will earn from this activity in your business budget.
6. Put it all together
Once you've collated your expenses and revenue projections, you can start building your budget. Don't worry too much about the format; the presentation matters less than the planning you put into it.
Once you've prepared your budget, you should refer to it regularly to check your progress and adjust your figures if anything changes. As time goes on, you might find that you need to tighten your belt or that you're able to spend more than you first expected.
Want to get a better handle on your business finances in 2021? Try a 30-day free trial of FreeAgent's award-winning accounting software.