Your back-to-business reading list: 6 books small business owners swear by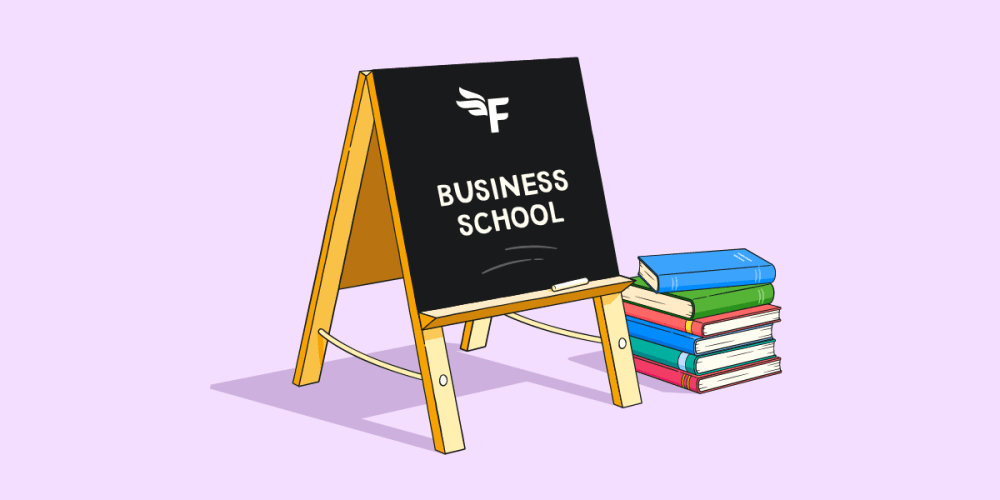 If you've ever looked into buying a business book, you'll know there's a vast ocean of books that claim to have the solutions to business's greatest challenges. But which ones are actually worth your money?
We think the best tips come from people with first-hand experience rather than reviewers - that's why we asked some of our customers which book they would recommend to other small business owners. Here are their top picks, ready to advise and inspire you.
Start With Why by Simon Sinek
Recommended by Luan Wise, Marketing Consultant
Start With Why is a great book to get you thinking about your business differently - incredibly helpful whether your business is one week or 10 years old. Sinek asks you to figure out not what you do, not how you do it, but why your business exists? And no, profit isn't a convincing answer.
If you've ever seen his TED Talk (18 thought-provoking minutes), you'll know what to expect. Start With Why dives deeper into this key idea: that businesses that can describe their 'why' are more likely to succeed. They're more likely to be influential and profitable, and their customers are more likely to be loyal. So if you're ready to ask your business some searching questions, pick up this book. 
Small & Supercharged by Rhea Freeman
Recommended by Anne Morgan, founder of Bijou Concierge
Marketing and branding are two facets of your business that can hoover up a frightening amount of money - if you let them. Small & Supercharged talks you through building and growing your brand within your budget, dispelling the myth that your business has to be everywhere. 
You'll find chapters on traditional marketing channels like websites and public speaking as well as newer methods like working with influencers and collaborations. Rhea Freeman is a PR and social media expert, so expect plenty of real-life advice and examples along the way. Anne says "It's brilliant!" 
Company of One by Paul Jarvis
Recommended by Caroline Boardman, owner of Caroline Boardman Consulting
Sometimes books for small businesses are laser-focused on growth - but what if you're happy with the size of your micro-business and aren't looking to scale up? Introducing Company of One: Why Staying Small is the Next Big Thing for Business which proposes that small businesses can be better for their owner's wellbeing and better for society as a whole. 
This book is primarily aimed at small business owners creating products for sale, rather than freelancers selling their services, but it's an important reminder for all of us that there are different ways of working. Before you launch into a strategy of fast growth, read this and ask yourself if that's the best strategy for your business. 
Profit First by Mike Michalowicz
Recommended by Jenni Miller, Director of Management Dynamics
A lot of businesses struggle to turn a profit consistently and this can leave them dreading looking at the books at the end of each month. Michalowicz teaches business to flip the usual formula on its head and put profit first to discover where they need to cut expenses. 
This mindset change will ask you to really consider which of your expenses are essential and cut the bloat. Michalowicz's writing is clear and straightforward, giving you step-by-step advice to transform your business. Jenni Miller says this is the "best book ever for small businesses," so if you find yourself struggling with cashflow, pick up this one. 
The E-Myth Revisited by Michael E. Gerber
Recommended by Robin Grayson, CTO at Redcliffe Technology Solutions
Would you describe yourself as an entrepreneur? The E-Myth Revisited starts by tackling the assumption that businesses are all started by entrepreneurs - instead, most are started by workers looking to work for themselves. However, working in a business and working on a business are very different skills.
Gerber offers strategic advice and lessons from franchises to help your business grow. The book uses personal stories to present the advice, making it a long read but a narratively interesting one. If you're looking to create a business that can eventually run without you, this could be the book for you. 
Know Your Numbers by Zoe Whitman
Recommended by Linda Owen, owner of LMO Bookkeeping
"I'd definitely recommend a book around knowing your numbers and figuring out your sales strategy," says Linda Owen. "And Zoe Whitman has a book called exactly that!" Know Your Numbers is a great introduction to bookkeeping for start-ups and small businesses. 
There's specific advice on setting up a good bookkeeping process, understanding financial reports and setting budgets to get the most from your business. Whitman writes in a really accessible style, without jargon, so you'll be comfortable looking through and managing your business finances in no time.  
Are you ready to get to grips with your bookkeeping? Our accounting software has tools for daily admin and filing tax returns directly to HMRC, helping you get confident with your business finances. Try it out with our 30-day free trial.