Helping your clients' taxes run like clockwork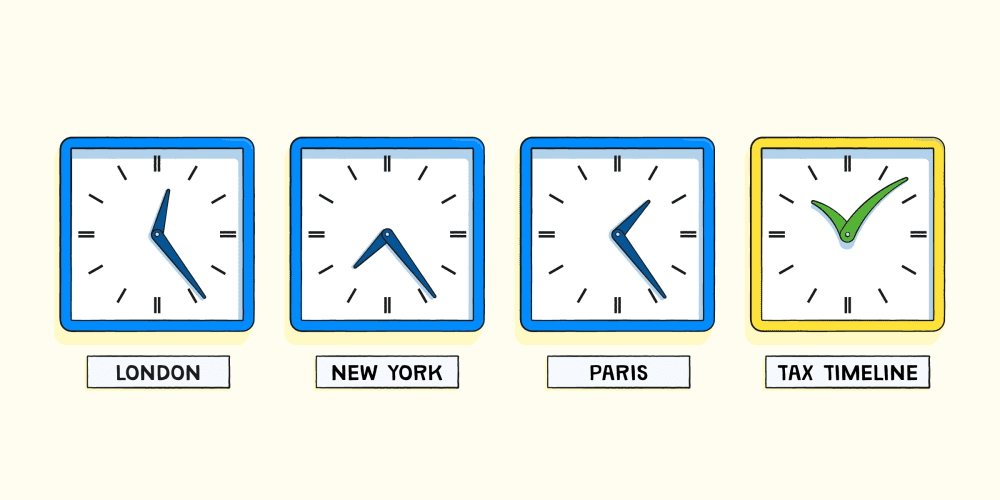 We're delighted to let our Practice Partners know that we've released updates to the Tax Timeline functionality on the desktop version of FreeAgent. You can now complete tax obligations directly from the timeline, the status of items will be updated in real time, and you can filter the items you want to view. Here are the details.
1. Complete tax obligations from the Tax Timeline
When it's time to submit a tax return, you or your client (if their permission level allows) can file it online with HMRC, or mark it as filed, directly from the Tax Timeline.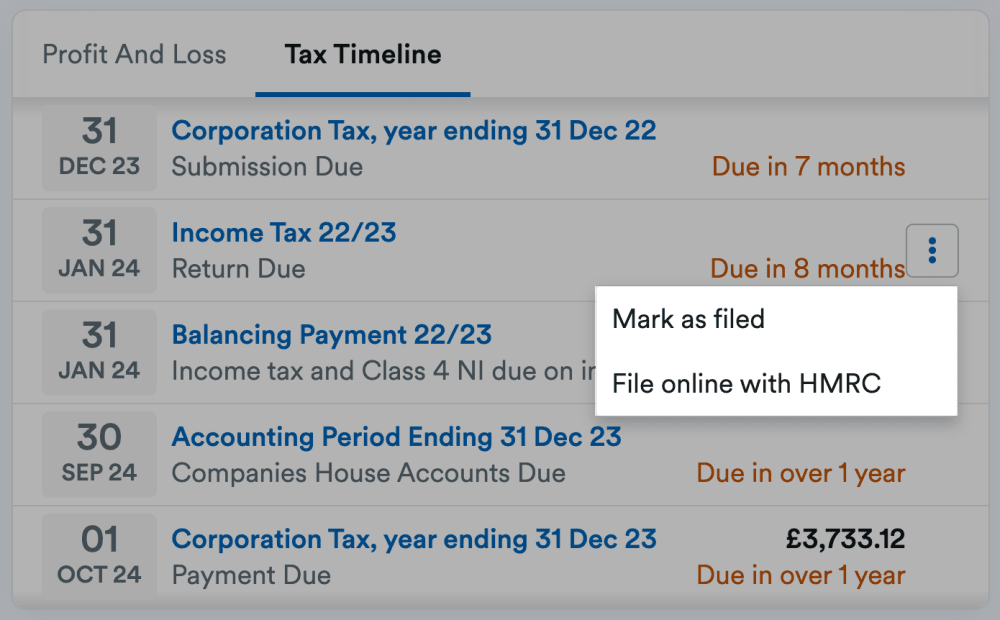 Additionally, you or your client can mark a tax liability as paid directly from the Tax Timeline. The option to mark a liability as paid will also be available at the bottom of the tax return page itself.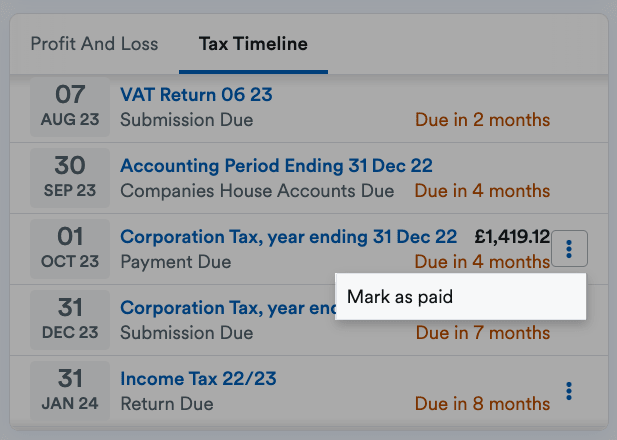 These updates will streamline the tax management process by reducing the need to navigate to multiple pages, saving you and your clients valuable time.
2. The status of the Tax Timeline items will update automatically
Secondly, when you or your clients file a tax return, mark it as filed or mark a tax liability as paid from the tax return page, the corresponding item(s) on the Tax Timeline will update automatically to reflect this. This will help avoid confusion around which items you or your clients need to complete and help prevent tax deadlines from being missed.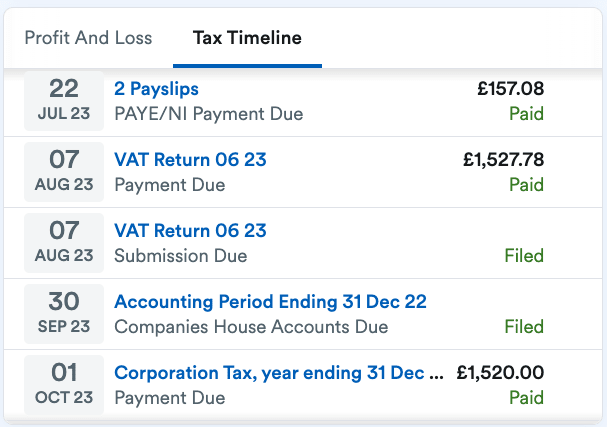 3. Filter the items on the Tax Timeline
Finally, you or your clients can filter the Tax Timeline to view 'All items', 'Upcoming' or 'Paid/Filed' items only. This update will help you and your clients to get a more focused view of their tax obligations and prioritise upcoming tasks.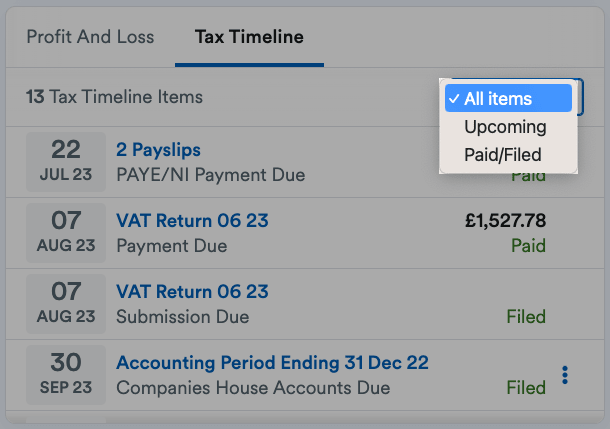 These updates will be available on the FreeAgent mobile app at a later date and we'll also be releasing further updates to let you customise what's shown on your clients' Tax Timeline. Stay tuned and we'll let you know when these are available.
Originally published
Last updated