A fresher, more personal Practice Portal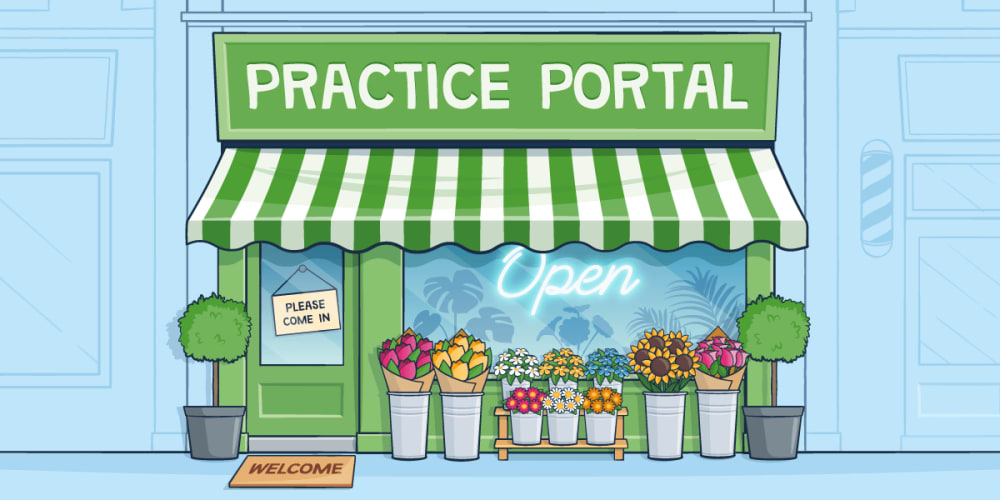 We've made some changes to the Practice Portal - FreeAgent's exclusive partner resource hub - to make it more personal and deliver fresh resources on a monthly basis for you to read and share with your clients. 
Improving your homepage
We've updated the portal homepage to better reflect your individual partner and accreditation status. You'll also find quick links to a host of recommended resources, including blog posts, videos, email templates and guides, to help you stay in the know and boost your client communications.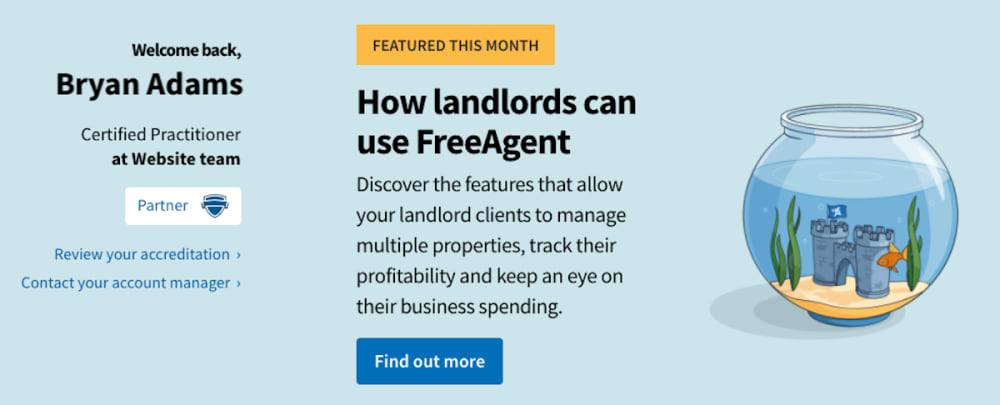 Your learning journey
By selecting 'Review your accreditation' on the homepage, you can review your current accreditation status and see your outstanding courses at a glance. You can then gain your accreditation through the completion of our learning modules and become more confident introducing your clients to FreeAgent.

Accessible from your dashboard
You may also have noticed a new drop-down tab on your Practice Dashboard so you can quickly navigate between your dashboard and our partner resources and learning hub.

Delivering the definitive MTD hub
HMRC's Making Tax Digital (MTD) initiative will be one of the biggest changes to the UK tax system in recent memory. To support you and your clients ahead of the next stages of the initiative, we've added additional resources to the MTD hub, including dedicated pages for MTD for VAT and MTD for ITSA. You'll find downloadable flyers and email templates, educational client guides and much more.
Delve into the Partner Programme
As a FreeAgent Partner, you get access to a host of supercharged benefits and discounted pricing options that get bigger and better as you add more active licences to your Practice Dashboard. We've created new pages to help you explore your current Partner Programme benefits along with some top tips for how you can reach the next level.
The relevant page is also accessible through your personal homepage, so you can explore it at any time. Just select the button at the top of your homepage.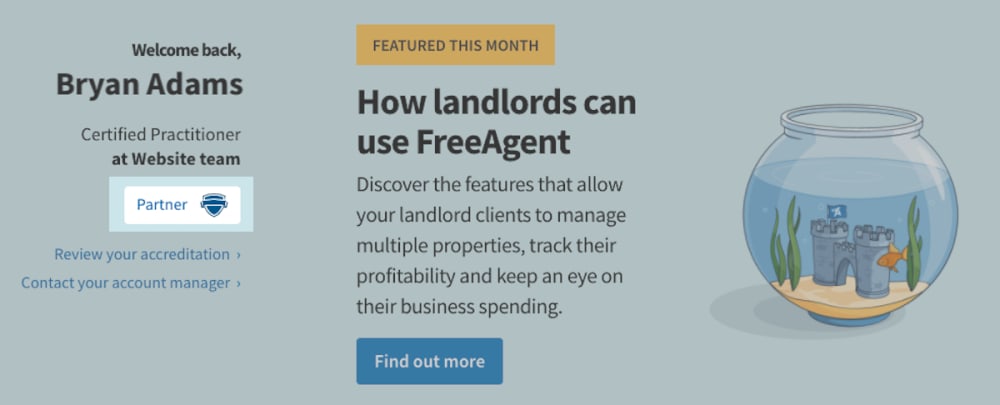 We hope you find these resources useful and that they make your client communications that bit easier. We'll continue to add new resources to the Practice Portal in the coming months. In the meantime, please feel free to let your account manager know what you think so far.