Payroll corrections are now live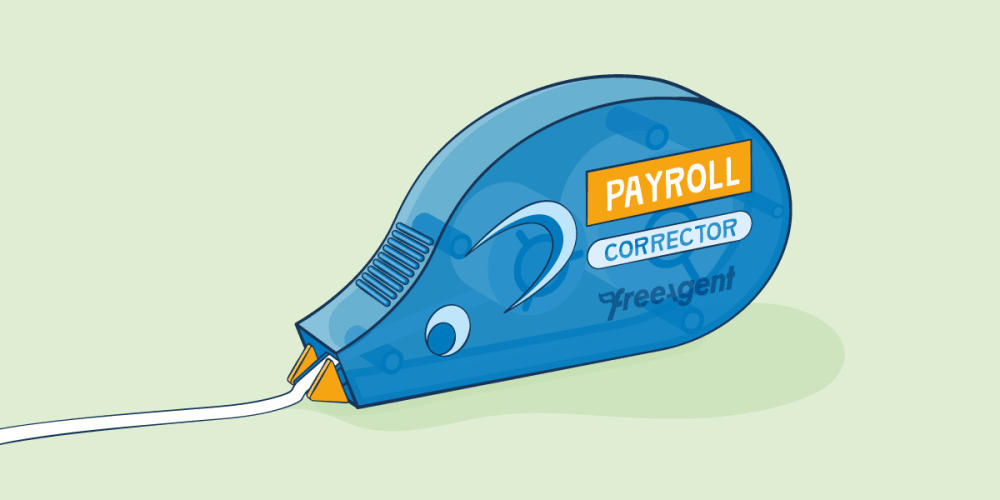 Great news for you and your clients who use FreeAgent's Payroll functionality - you can now make corrections in FreeAgent. If you've discovered a payroll error in a previous tax year, you can now easily record this correction without leaving FreeAgent.
How to make a payroll correction in FreeAgent
When the tax year with the error in it has ended, from 19th April onwards, you'll now see the option to 'Make Corrections' at the top right of the client's Payroll page, as shown below.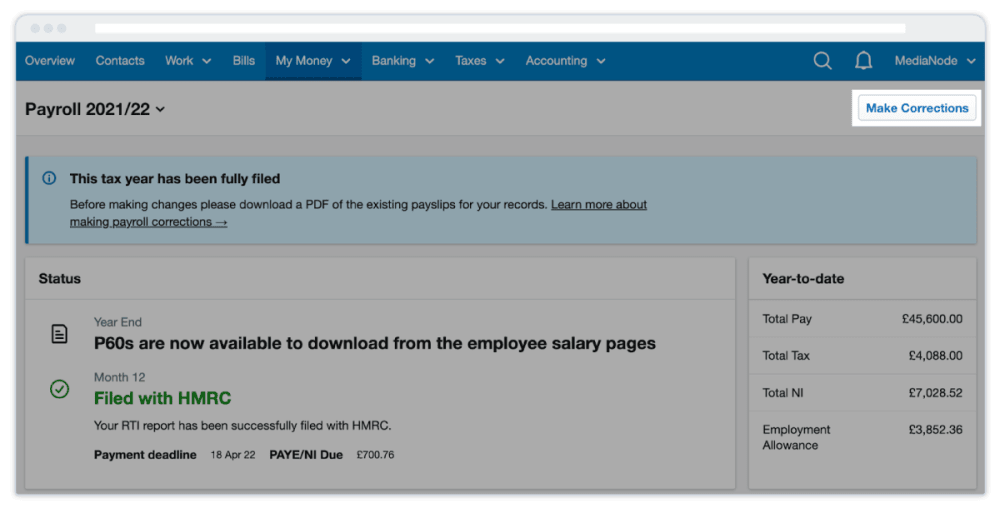 Before doing this, we'd recommend that you and your client save a copy of the incorrect payslip(s), as you won't be able to recover these in FreeAgent once a correction has been made.
Once you've submitted any corrections, you can then file this information directly to HMRC - without leaving FreeAgent. We'd then recommend that your client:
sends any affected employees an updated payslip
sends any affected employees an updated P60
contacts HMRC to confirm how to deal with any overpaid or underpaid taxes
Check out our comprehensive guide on how to make payroll corrections in FreeAgent for all the details on this. We hope that this latest improvement will make working with clients who run payroll smoother than ever.