5 fruitful insights from Bookkeeper Boost Week 2023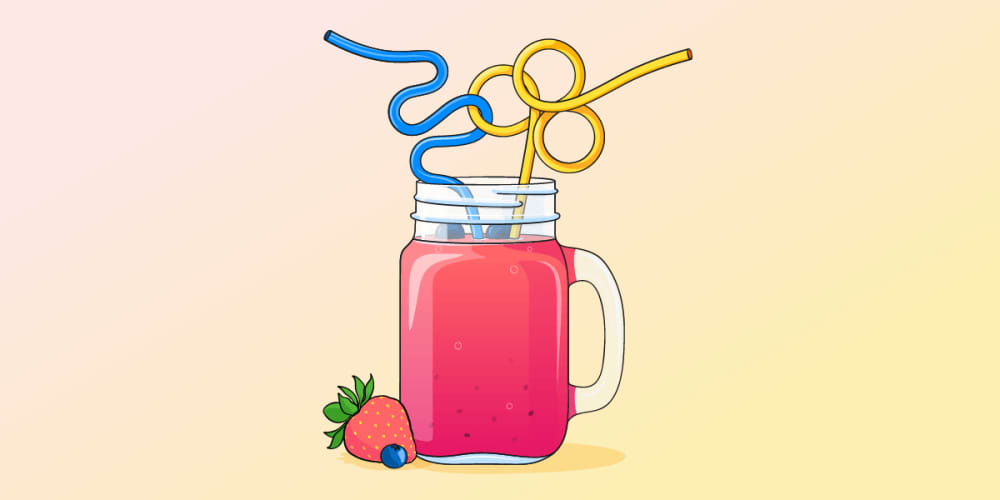 Bookkeeper Boost Week is over for another year, with over 1,000 sign ups for our expert-led sessions across the week! But don't worry if you couldn't join us this time around - we've got you covered with this roundup of the highlights, from creating a welcoming onboarding process to supporting your fellow bookkeepers.   
1. You cannot give from an empty cup
With clients facing high inflation, your support is key during these potentially stressful times. That's why our first session focused on boosting immunity to the cost of living crisis, money-saving tips and practical advice for taking care of yourself and your clients. 
On the topic of self-care, Sharon Critchlow of Discover Your Bounce said: "You cannot give from an empty cup - look after yourself and you'll be better able to support your clients." 
When you manage resilience, you'll be well prepared to begin a conversation with your clients on their challenges around the cost of living crisis. Share FreeAgent's cost of living guide on managing rising costs as a useful starting point; your clients will learn about tax relief, energy bills support, creating a cashflow forecast, dealing with late payers and more. 
Another way of opening a dialogue is to use FreeAgent accounting software (we're not biased), which is completely free with a NatWest, Royal Bank of Scotland, Ulster Bank business current account, or Mettle account* - helping clients to cut costs. 
Elizabeth Leyton of EML Bookkeeping said: "If clients are confident using software they become more comfortable talking about their finance concerns with you, so it's really important to introduce them to intuitive, easy-to-use accounting software."
2. Create shareable processes 
Our 'Squeeze the most out of your practice processes' session covered how to create fresh processes to boost efficiency and choose the right technology for your practice. One of the key takeaways was the importance of creating systems that work for you, but are also easy to teach to new team members. 
FreeAgent's Tony Stevenson said: "Having a process that works for you and your practice is great, but you also need to ensure your processes are easy to teach to new team members (whether that's now or in the future), otherwise you're holding yourself back from growth."
It was also highlighted that what works for one practice, might not work for someone else. If you're building a tech stack to automate more of your admin, it's beneficial to keep it simple when starting out, and focus on the primary needs of your practice. Christine Aplin of Caplin Bookkeeping said: "Make sure your systems and processes work for you and your clients, it's not one size fits all!" 
3. Push yourself 
Our 'Prepare your practice to flourish' session covered top tips for marketing your practice and how to lay the foundations for future growth. But how do you know when it's the right time to expand your business and client base? 
Penelope Allard of Wild Bookkeeping said: "It's unlikely you'll ever feel fully ready to grow, but it's important to push yourself if it's what you want! Success is proportional to the amount of uncertainty you're comfortable living with."
It's important to kick things off from a strong foundation. FreeAgent's Tony Stevenson shared: "Think about your capacity for growth - there's no point in investing time and money acquiring new clients if your current systems aren't allowing you the time to support and look after them." 
If you're ready to shine the spotlight on your practice, Mark Farrington of Spiral Bookkeeping shared some great advice on marketing. He said: "Find the marketing channels that work for you and your practice. Choose the channels that you enjoy - whether that's social media or local networking as your passion and positivity will shine through."
And if you're unsure which clients to seek, another helpful takeaway from the session was to ask yourself which of your current clients are the ones you're delighted to pick up the phone to and have a chat. They're probably your ideal clients!
4. People remember how you make them feel 
When you introduce a new client to your practice, it's important to get your partnership off to a great start. In our 'Key ingredients for healthy onboarding' session, Jo Wood from The 6 Figure Bookkeeper shared helpful tips on how to wow clients early on and create a healthy onboarding process that works for both of you. 
She said: "Onboarding starts earlier than onboarding - it starts in the marketing and sales conversations. So people have a good idea of how it's going to go before committing. And if it doesn't feel right for them, then I'm not the right bookkeeper for you!"
When working through your onboarding process, it's important to deliver a human experience with regular communication. It helps to really understand your clients' pain points, their experience and get them to a place of clarity. Jo shared: "Remember, whilst it's great to have a checklist of items for yourself to work through internally when onboarding a new client, you don't want it to feel like a check box exercise for them - be conscious of the experience you're delivering. People don't remember what you say - they remember how you make them feel."
And while bookkeepers want to please their clients, it's also important to lay down some boundaries. Jo continued: "Don't be afraid to set boundaries with clients during onboarding. It's possible to do it gently but clearly - and often it will inspire them to do the same in their own businesses!"
5. Collaboration over competition 
At the end of Bookkeeper Boost Week we held our 'Fruitful future of bookkeeping' expert panel, featuring speakers from the ICB, The 6 Figure Bookkeeper and Wild Bookkeeping. They shared countless motivational tips and discussed key trends in the industry such as flexible working. 
A prominent theme was the friendly and collaborative culture of bookkeeping, explained by ICB's CEO Ami Copeland: "A defining feature of the bookkeeping community now and into the future is the support everyone gives each other."
Penelope Allard of Wild Bookkeeping continued: "I'm so proud to be a bookkeeper - we're taking the industry by storm! It's very lonely being in business on your own, but we all have the same problems and issues so it's really important to come together and support each other!"
If you'd like to connect with others in the community, why not check out The 6 Figure Bookkeepers' Club on Facebook; a supportive group for bookkeepers where there are no silly questions. There's also the option of becoming a member of the Institute of Certified Bookkeepers, which gives you access to a network of local groups that meet regularly throughout the year. 
Another highlight of the panel was the great position bookkeeping was already in with flexible working, particularly for parents to continue their careers and not compromise on income, while also spending more time with family. Penny said: "The corporate world is losing a lot of talent due to not catering for flexible working and work-life balance! The more of us that offer flexible working, the more we'll attract staff and it will be better for the industry!"
*For as long as they retain their account or make Mettle their primary business account in FreeAgent.