How to ensure a smooth onboarding for new clients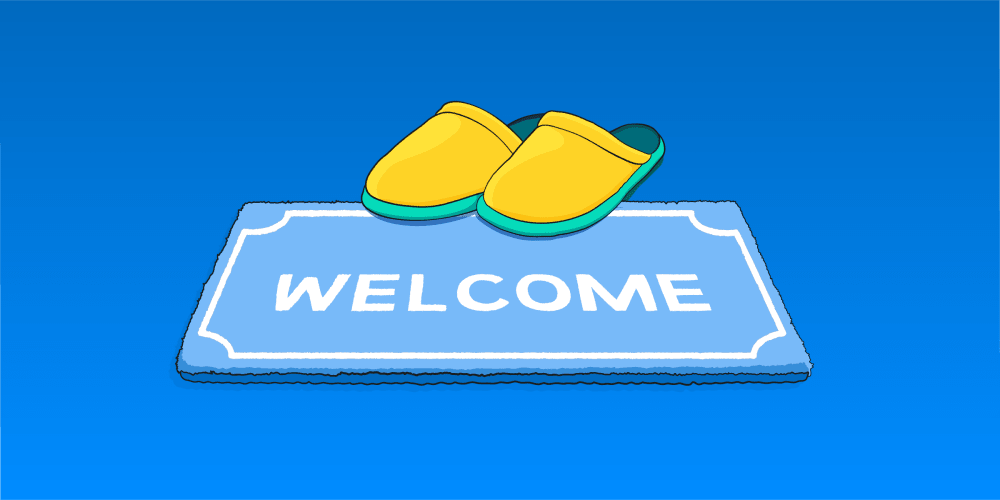 When you introduce a new client to your practice, you're creating the foundations for a happy and successful partnership. FreeAgent's Ruth Mutasa recently hosted an exclusive webinar full of practical tips on how to get onboarding right for new clients. Here are just a few of the highlights. 
1. Building trust is vital
A strong foundation of trust is key when it comes to building an enduring and productive relationship with your clients. Antonia Tappin of Abacus Jack Accountancy shared: "If your clients don't trust you, they're not going to trust your numbers. You want them to feel safe, as it can be intimidating working with an accountant or thinking about finances."
Charlotte Roberts of ICS Accounting found that poor previous experiences can be a barrier in building trust. She said: "If a client has had one bad experience, then any little thing that may happen can become a bigger issue. So it's all about communication - you should explain the process behind what you're doing or how you can resolve something that's gone wrong." 
2. Setting expectations improves productivity
It's beneficial to set expectations early in the onboarding process, so you can maintain a healthy and productive relationship with your client. Charlotte said: "Your clients gain respect for you if you're clear and concise. It's easier if they see a step-by-step process and understand why you need certain information. It's wise to break down the onboarding process, as it's a lot of information for the client to process."  
It's also important to lay down a few rules for your own wellbeing, and focus on the positive client relationships rather than get bogged down by the more challenging ones. Jon Taylor of Automated Accountancy said: "Confidence in your service is important. Focus on the wins and the clients saying thank you. Remember what you're doing is working."
3. Automating your onboarding process can free up valuable time
Streamlining your onboarding process through automation can enhance efficiency and ensure a seamless experience for clients. Speaking from the perspective of a sole practitioner, Jon said: "I'm still working off basic checklists every time we take on a new client, to make sure that nothing has been missed. One thing to consider is the systems that are out there that allow this to be more automated. I've got to a point now where it has to be as automated as possible, as the time it takes to do this stuff keeps increasing. You have to be as efficient as you possibly can be." 
On building a tech stack, Charlotte said: "A lot of tech systems talk to each other. If you get the perfect one for you and your business it can save time in the long-run. You can start the onboarding process from the get go, and you can adapt your services as required. You can also send emails from the likes of AccountancyManager. Choose what's right for your business." 
4. Getting clients to embrace technology pays dividends
Encouraging clients to embrace technology early in the onboarding process is important for their long-term success and competitiveness. 
Jon said: "I talk about FreeAgent as soon as I can. The offering is great value for money as FreeAgent is free with NatWest, Royal Bank of Scotland, Ulster Bank and Mettle. It's an easy conversation starter - we can get FreeAgent to do the heavy lifting and also set up a Mettle account so that we can keep on top of our savings. Bringing that into the beginning, most clients are quite responsive to that" 
He also said: "Historically, if I've been trying to get clients to embrace technology, they're enthuasiastc at first, but life gets in the way. So I try to simplify things as much as possible - I leave things like raising sales invoices or being able to pay suppliers to the client on software like FreeAgent. Then I pick up the other side as much as possible. I've found a lot of clients would prefer to spend time on their business, rather than an evening working on their bookkeeping." 
5. Data security is a challenge
FreeAgent ran a poll during the webinar, asking attendees 'what part of the onboarding process they find most challenging?'. The results showed that 32% found client information gathering and data security to be an issue. 
Antonia said: "When you've got bank feeds you need to connect, it's really important not to share bank details with your accountant. We store everything online in a secure way and don't send confidential information over email. It's a whole world of pain if you don't keep that kind of information secure." 
If you'd like more onboarding tips, you can view the full webinar recording here.