A trio of improvements to the bulk explain feature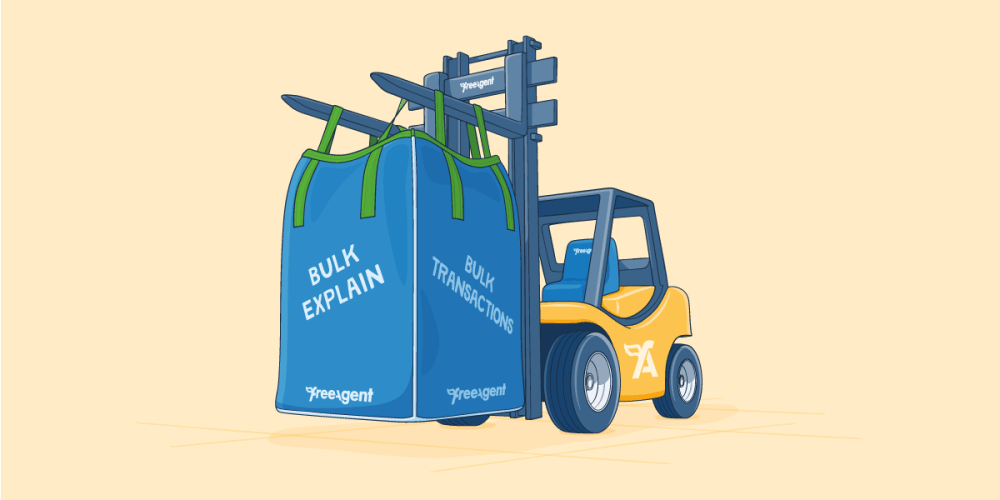 We've made three improvements to FreeAgent's bulk explain functionality that make it even easier to explain multiple bank transactions in one go and allow you to deal with bank reconciliation more efficiently.
Select new transaction types
Firstly, we've added four new transaction categories to the options when you select multiple bank transactions to explain in FreeAgent. You can now explain the following types of transactions in bulk: 
Money In > Sales
Money In > Refund
Money In > Money Received from User
Money In > Transfer from Another Account
Money Out > Payment
Money Out > Sales Refund
Money Out > Money Paid to User
Money Out > Transfer to Another Account
Sort transactions alphabetically
You can also choose to sort a client's bank transactions in the Unexplained and For Approval tabs in alphabetical order, based on the transaction descriptions. This allows you to quickly view and select related transactions - such as bank fees, for example, which may have similar descriptions - regardless of date.
To sort unexplained transactions alphabetically, simply select the Description header within either the Unexplained or For Approval tab. 
Explain transactions with similar descriptions
When you select a transaction to explain, FreeAgent will now identify other unexplained transactions with a similar description.
If you follow the link labelled 'Select all matching transactions', FreeAgent will automatically use the search function to filter and select all unexplained transactions where the description and direction (Money In or Money Out) match the original transaction. You can then quickly explain them using the bulk explain feature.
Visit our Knowledge Base for more information about explaining multiple bank transactions in bulk.