Making Tax Digital for VAT: a guide to the penalties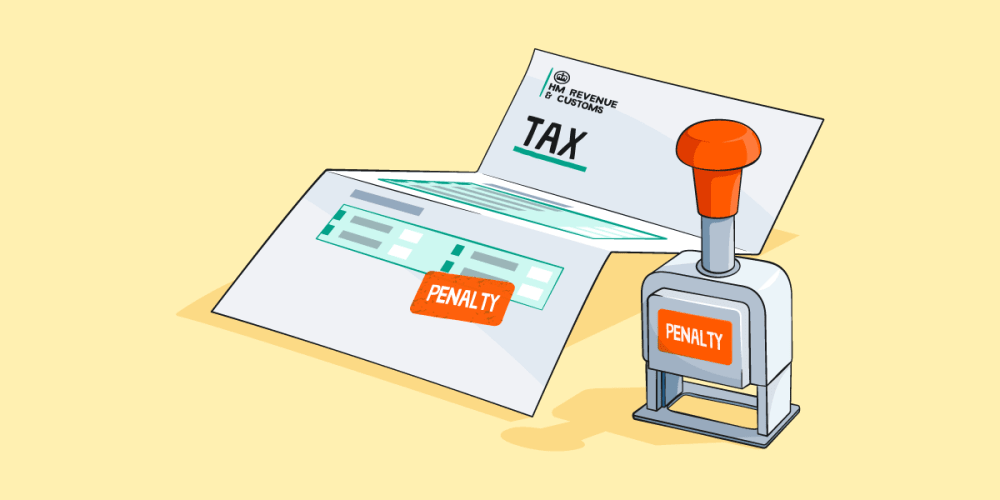 Following the introduction of Making Tax Digital (MTD) for VAT in 2019, HMRC announced plans to update the VAT penalty system to bring it into line with the penalties for late submission and payment of Income Tax and Corporation Tax. 
After several delays, HMRC announced in January 2022 that a new penalty regime would apply from January 2023. Here we explain the current rules as well as what to expect when the new points-based system is introduced.
Current VAT penalties for late payments
The current system of surcharges covers both late payment and late filing of VAT returns. The surcharge amount changes depending on how many times you miss a VAT payment, as shown in the table below:
| Defaults within 12 months | Surcharge if annual turnover is less than £150,000 | Surcharge if annual turnover is £150,000 or more |
| --- | --- | --- |
| 1st | No surcharge | No surcharge |
| 2nd | No surcharge | 2% (no surcharge if this is less than £400) |
| 3rd | 2% (no surcharge if this is less than £400) | 5% (no surcharge if this is less than £400) |
| 4th | 5% (no surcharge if this is less than £400) | 10% or £30 (whichever is more) |
| 5th | 10% or £30 (whichever is more) | 15% or £30 (whichever is more) |
| 6 or more | 15% or £30 (whichever is more) | 15% or £30 (whichever is more) |
HMRC is also entitled to charge penalties up to:
100% of any tax under-stated or over-claimed if you send a VAT return that contains a careless or deliberate inaccuracy
30% of a VAT assessment if HMRC sends you one that's too low and you do not tell them it's wrong within 30 days
£400 if you submit a paper VAT return, unless HMRC has told you that you're exempt from submitting your return online
The new penalty points system for VAT from 2023
The new penalty system for VAT had originally been due to start at the end of the 'soft landing period' in 2021, but it was then delayed to coincide with the extension of MTD for VAT in April 2022. However, HMRC has announced that it is deferring the introduction by a further nine months. The new regime will apply to MTD for VAT submissions for all VAT periods that start on or after 1st January 2023.
Under the new penalty points system, each late VAT submission will accrue one penalty point. HMRC will issue a £200 fine at the following thresholds, which depend on how frequently the business submits its VAT returns.
Two accumulated points for missed annual VAT returns
Four accumulated points for missed quarterly VAT returns
Five accumulated points for missed monthly VAT returns
Penalty points will last for two years before they expire.
As well as penalties for late submissions, new penalties for late payment will also apply, as follows:
0-15 days: no penalty
16-29 days: 2% of the amount outstanding
30 days: 2% of the tax outstanding at day 15 plus 2% of the tax outstanding at day 30
If any tax is still unpaid on day 31, an additional penalty will be incurred. This will accrue daily, at a rate of 4% per annum on the outstanding amount.
HMRC will let taxpayers request a Time to Pay Arrangement, which, if agreed, will stop a penalty from accruing from the day the taxpayer approaches HMRC. 
HMRC's "light-touch approach"
HMRC has said it will take a "light-touch approach" to the initial 2% late payment penalty during the first year of the new regime "where a taxpayer is doing their best to comply".  This means that in practice, businesses may have up to 30 days to arrange a Time to Pay Agreement or pay in full before HMRC charges a penalty.
Time to get sorted for MTD for VAT?
The scope of MTD for VAT was expanded on 1st April 2022 and all VAT-registered businesses are now required to follow the MTD for VAT rules. If you're looking for accounting software that lets you keep digital records and submit VAT returns directly to HMRC, why not take a 30-day free trial of FreeAgent to see if it's the right fit for you?
Disclaimer: The content included in this guide is based on our understanding of tax law at the time of publication. It may be subject to change and may not be applicable to your circumstances, so should not be relied upon. You are responsible for complying with tax law and should seek independent advice if you require further information about the content included in this guide. If you don't have an accountant, take a look at our directory to find a FreeAgent Practice Partner based in your local area.