How do we support managers at FreeAgent?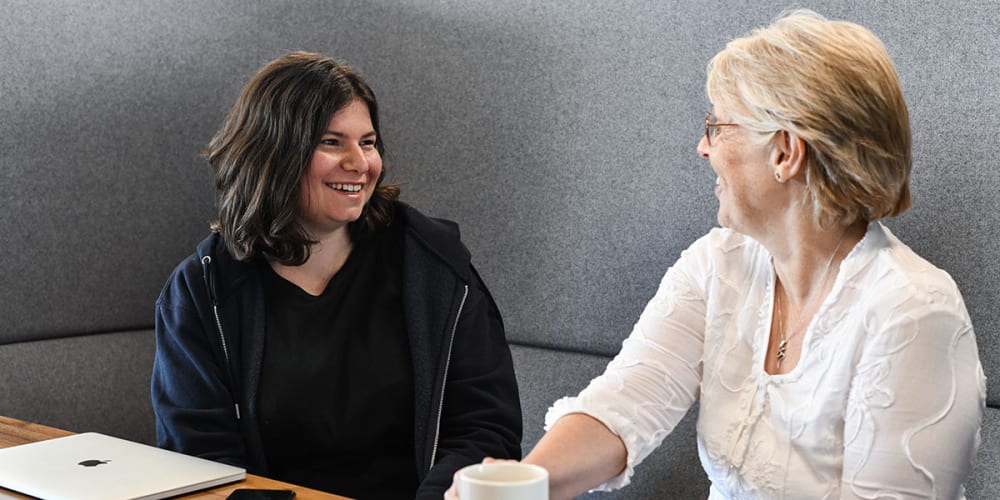 We want FreeAgent to be a great place to work, and our managers play a really important part in this. They assist, develop, and champion their direct reports and the wider team, as well as managing workload and delegating tasks. 
If this sounds like a lot - that's because it is! We're committed to giving our managers the time and support they need. How do we do this? By offering a comprehensive management and leadership development course and creating a continuous support network for all managers. 
What do your first two weeks look like as a new manager? 
Starting any new role can be scary, but especially so for new managers. They'll have a lot of questions, as they know their team will turn to them for answers. That's why our People team sets up one-to-one meetings with new managers within their first two weeks. 
These meetings are an introduction to our processes, with a focus on how to access support. They were introduced as a direct response to one of our surveys which revealed that, before starting the leadership and development programme, many managers were unsure how much they were expected to know. We don't expect our managers to know everything, so we show them how to ask for help and where to find learning materials.  
What training do new managers get?
Our management training is a 12-month programme called Summit. Launched in 2021, its goal is simple: to equip managers with the knowledge and skills they need to lead teams, develop people, and support their direct reports. 
We encourage our managers to continuously learn and have a growth mindset. To help them in this, we open Summit to all managers, with a focus on newly promoted managers and those new to the FreeAgent team. Each programme kicks off with a group of eight participants - which we've found is the ideal number for great discussions.  
What's different about Summit?
Over 10 half-day sessions, our managers learn key skills, get to know FreeAgent processes and discuss different approaches to workplace situations. One participant said: "It was really great to have a group of other new managers to talk things through with and not feel like you need to know everything." 
Managers always have someone to go to with questions, whether that's their Summit peers, our People team or the external specialists who lead certain modules. They can also choose to match with a mentor – someone who has already completed Summit training and can help them make the most of the opportunity. 
We've clearly seen the positive impact of Summit, as participants are 10 times less likely to resign than those who haven't yet enrolled. 
How do we continue to support all managers?
Even after our managers complete Summit, they won't be experts on everything. Many managers set up Slack channels to continue learning from their Summit group, or arrange support networks within their department - our engineering managers group is particularly active! 
Sometimes a manager will face a more challenging situation. This can be regular, like their first performance review with their direct reports, or unexpected, like supporting one of their people with a challenging personal issue. In those situations, the People team is just a message away. They can offer advice, meetings, resources, and templates to navigate the situation smoothly. 
And finally, we love a survey at FreeAgent and we use these to get regular feedback. One manager told us: "I'm very happy with the materials and support that FreeAgent has for people managers… I have managed people in previous companies and had nothing like this kind of learning and support." 
Amazing ideas come out of these surveys. For example, we are currently developing a coaching resource for managers who asked for more ways to learn after completing Summit. 
Could you be a great manager at FreeAgent?
All of our training and support aims to develop the best managers. These are people who know that management isn't an add-on to their day job, it is their job and their passion. This passion translates into making time for their people, building trust with their team, and remaining curious about how they can improve and learn. 
If management at FreeAgent could be the next step in your career, take a look at our vacancies. Did you know we won Best Employer for Benefits at the 2022 Women in Tech Awards?