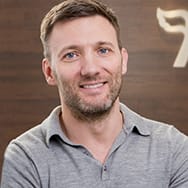 Roan Lavery
CEO, Co-founder
The fireworks and hot dogs might be finished, but we've got one more summer treat for you: FreeAgent is now as American as apple pie!
A few weeks ago we announced the formation of a new US Team, whose main focus will be improving FreeAgent for businesses in the States.
They've been busy beavers, and today we're delighted to announce the launch of FreeAgent America.
New features
To kick things off, we've made a number of important changes for US businesses:
Real Americans don't use letters in their zip code, so we've ditched the postcodes and updated our address formats on invoices, estimates and timesheets
We've removed unnecessary tax and company registration numbers from invoice templates
Dates are now displayed correctly (for you guys anyway) throughout the app and on invoices/estimates
You can now add a custom sales tax rate for invoice and estimate items
We've improved the handling of timezones throughout the app
A lot of this stuff is housecleaning, but we've got exciting new things coming soon.
New account types
There are five new account types: Sole Proprietor, Partnership, Limited Liability Company, C Corp and S Corp , and we'll be rolling out specific features for these soon.
If you have an existing Universal account you can now switch this over to one of our new US accounts by going to Settings > Company Details and changing the account type.
If you've not tried FreeAgent for ages, now is the time to sign up for a new US account. We've added lots of great new features and recently redesigned the interface.
Same old price…for a limited time only
New accounts will cost $24 per month , but all existing US subscribers will be grandfathered at $20 per month.
If you've not yet subscribed, do it before the end of July and pay only $20 per month! After that it goes up to $24. This applies to new signups, or if you reactivate an old account.
Have a nice day y'all, Roan & The Team at FreeAgent.