Accreditation 2021
This module allows you to retain your accredited partner status and provides a full update on FreeAgent's new features as well as improving your knowledge of core functionality.
Learn
Learn in the way that suits you best by watching videos or downloading our easy-to-follow manual.

FreeAgent's learning materials and webinars are likely to count towards your CPD accreditation. Check with your industry body for more information.
Sit the exam
When you're ready, sit the open book exam. If you don't pass first time, you can always try again.
Next steps
When you pass the exam, we'll mail out your FreeAgent Accreditation 2021 certificate making you an officially accredited FreeAgent partner.

Need a refresher?
Review the FreeAgent Essentials module before you tackle the Accreditation 2021 module.
Self-paced learning
Short videos to take you through FreeAgent's new features at your own pace.
Learning manual
If you prefer to learn from a more traditional manual, we've got you covered! Just download our PDF and print or learn on screen.
It includes key information from our videos as well as reminders about some of FreeAgent's core functionality. You can have the manual next to you when you take our open book exam for extra reassurance.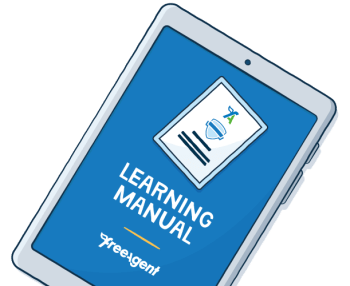 Ready to take the exam?
You can sit the open book exam anytime. If you don't pass first time, you can always try again.
Take exam