Educating your clients about FreeAgent
Once you've added clients to your Practice Dashboard, help them get up to speed with using FreeAgent quickly and easily using these tools and resources.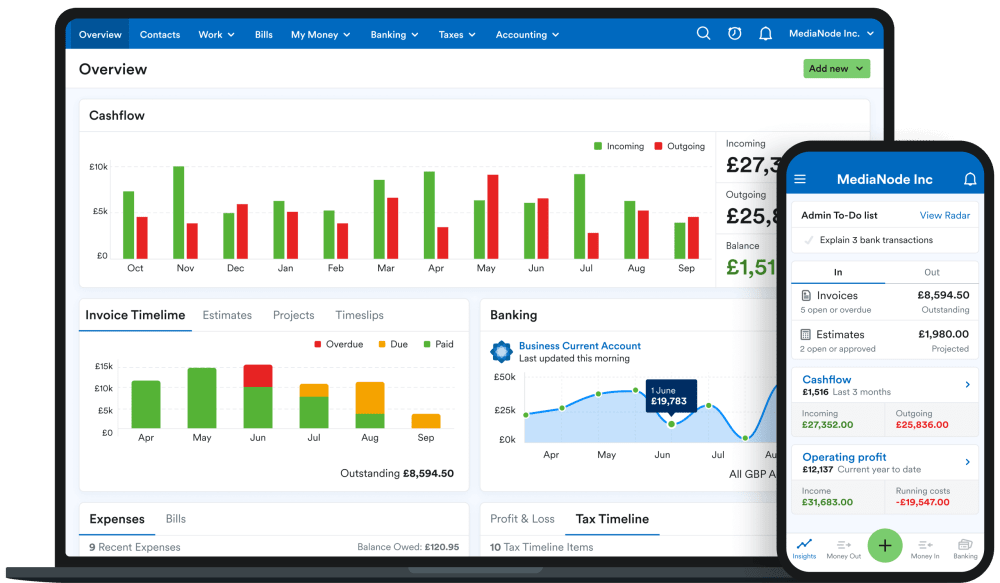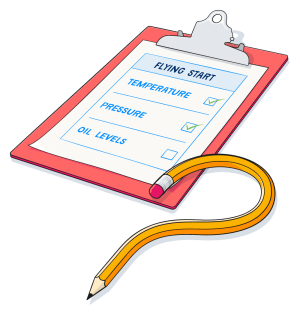 Flying start checklists
To help you cover all the essential information about using FreeAgent with your clients, we've put together two checklists for you to follow.
Use the summary checklist to go over the highlights or the extended checklist to dive a little deeper:
Emails sent straight to your client's inbox
We'll send clients with certain levels of permission access a series of automated emails once they log on to FreeAgent for the first time. These emails will help to familiarise your clients with the basics of using the software, including downloading the mobile app and linking their bank account to FreeAgent.
Over a two-week period, sole trader, partnership and limited company clients with permission levels 7 and above will receive these emails, while clients with permission levels 4-6 will receive these emails.
Unincorporated landlord clients with permission levels 7 and above will receive these emails, while those with permission level 6 will receive these emails.
Clients with lower permission levels won't receive emails as they'll only have access to very limited functionality in the software.
Find out more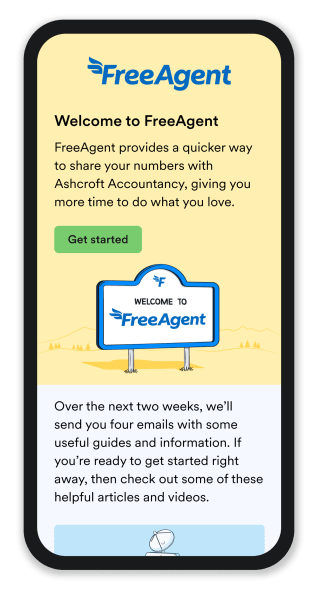 Your own ready-built webpage to share
To save you time and energy fiddling with your website, we can provide you with your very own FreeAgent webpage - with your practice's logo displayed proudly at the top - to share with clients.
If you're an accredited partner, just copy the URL to your unique Client Get Started page into this email template and share it with your clients to get them started.
Find out more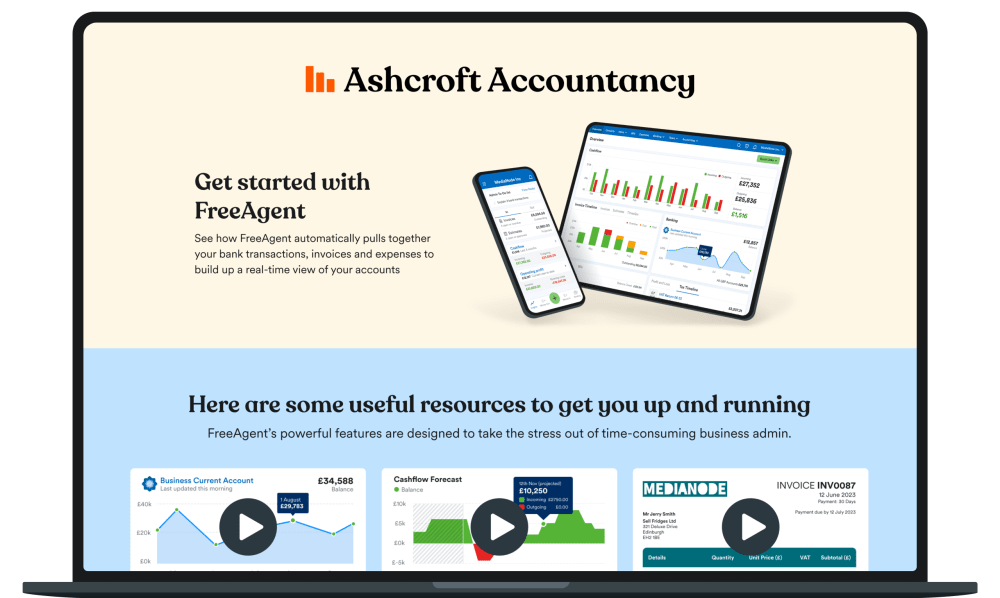 Instructional videos for your clients
We've created a suite of instructional videos to help your clients get to grips with the different aspects of using FreeAgent, both on a laptop or PC and on FreeAgent's mobile app. Follow the links below to watch each video and learn how to share the content with your clients:
Accredited partner? Your practice's dedicated Client Get Started page automatically includes some of these videos - find out more.
Knowledge Base
Our Knowledge Base is a treasure trove of helpful articles and resources on FreeAgent's functionality for small business owners and freelancers. Written in plain English, the Knowledge Base is customer-friendly and free of accounting jargon.
Share the link with your clients to give them quick and easy access to a whole host of hints, tips and step-by-step instructions on using FreeAgent.
Find out more