FreeAgent Accountant Directory
The FreeAgent Accountant Directory lists all UK-based accountants and bookkeepers accredited by FreeAgent. Attracting over 50,000 visitors per year, the directory helps to connect our practice partners with new clients.
View the Accountant Directory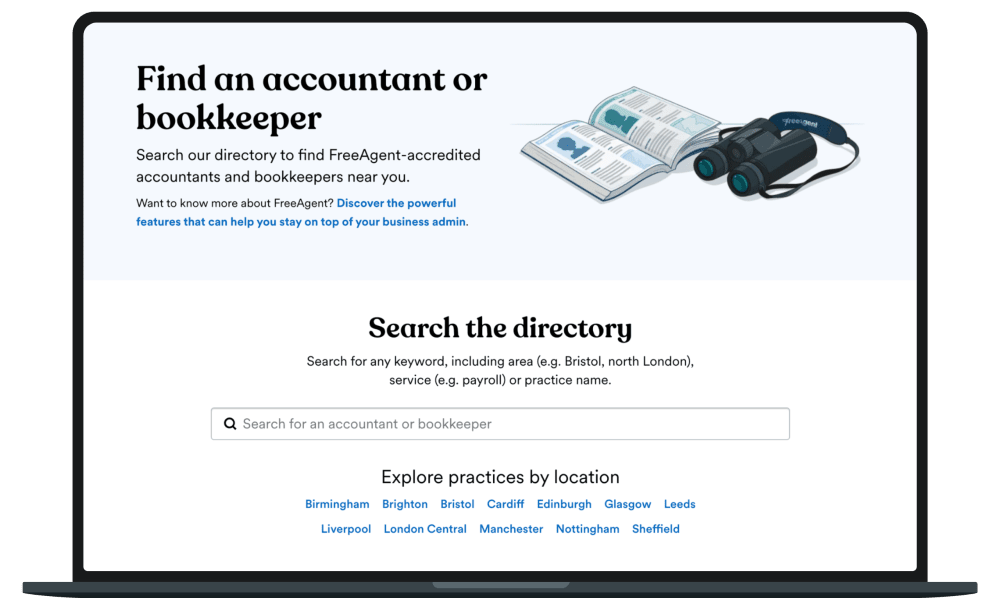 How it works
The directory is organised into UK regions and we work hard to optimise it so that small businesses searching for local accountants or bookkeepers will see the directory in their online search results.
The directory is organised into Partner Programme tiers, with platinum-level partners displayed at the top. Within each subsequent tier of the Partner Programme, the practices are displayed in a random order and shuffled regularly.
Visitors who are interested in your practice's services have the option to send you a message from the directory itself. You'll receive the message in an email from FreeAgent, along with the prospective client's contact details.
How to add your practice to the Accountant Directory
To appear in the Accountant Directory you'll need to:
Pass the FreeAgent accreditation exam
Have at least one client on FreeAgent
Your account manager will then ask you to fill in a form with your practice details and logo, so we can create your listing profile. The email address you provide here is the one we'll use to email you when prospective clients send you a message. You should also include a brief description of your practice or services in your listing.
Once you've submitted your listing, it will appear on the directory within five days.
Any questions? Your account manager will be happy to help!